Camp Creekside - 6th Graders | Fairfield City School District
Mar 23, 2018
Children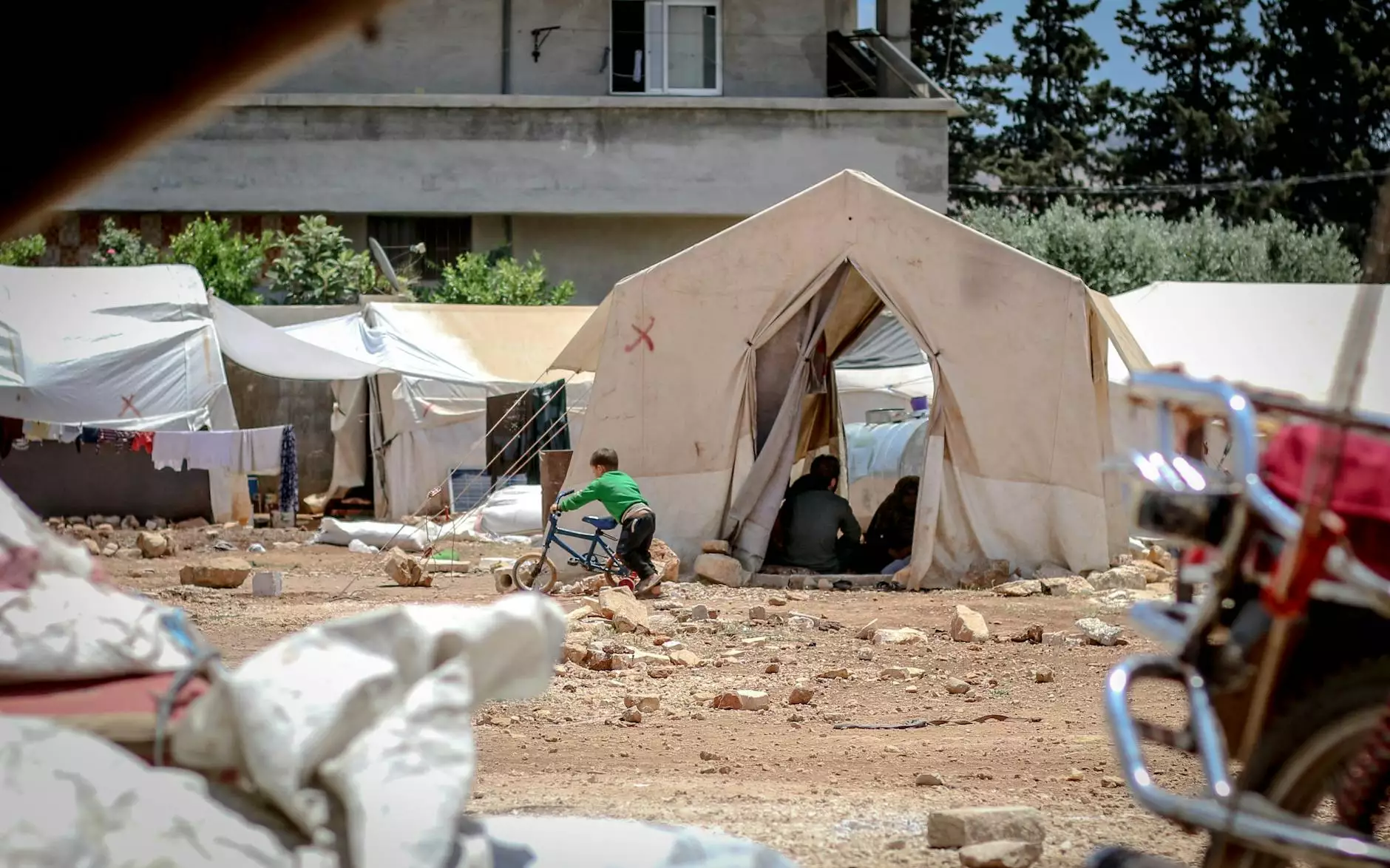 About Camp Creekside
Welcome to Camp Creekside - an exciting program offered by First Baptist Church of Strongsville Garbc! We are thrilled to invite all 6th graders from the Fairfield City School District for an enriching and transformative experience.
Why Choose Camp Creekside?
At Camp Creekside, we understand the importance of fostering personal growth, building strong friendships, and nurturing faith-based values in young individuals. Our program aims to provide an immersive and fun-filled environment where 6th graders can flourish both socially and spiritually.
Engaging Activities
Our dedicated team of experienced counselors prepares an array of engaging activities specially designed for 6th graders. From team-building challenges to outdoor adventures, every day at Camp Creekside is full of excitement and learning opportunities.
Exploring Faith & Beliefs
We firmly believe in the importance of exploring and understanding faith-based values. Through interactive discussions, insightful workshops, and engaging group activities, campers will have the opportunity to deepen their understanding of their beliefs, spirituality, and the community.
Strengthening Community Bonds
Community and society play an integral role in shaping individuals and fostering growth. Camp Creekside provides a platform for 6th graders to connect with like-minded peers, develop meaningful friendships, and contribute positively to the broader community.
Our Vision
Our vision for Camp Creekside is to create a nurturing and transformative experience that empowers 6th graders to build resilience, develop leadership skills, and explore their beliefs. We strive to create an inclusive and welcoming environment that embraces diversity and encourages personal growth.
Register for Camp Creekside
Join us for an unforgettable experience at Camp Creekside! Registration is now open for all 6th graders in the Fairfield City School District.
Key Details
Date: August 8, 2022
Location: First Baptist Church of Strongsville Garbc
Time: 9:00 AM - 4:00 PM
What to Expect
At Camp Creekside, we prioritize the safety and well-being of our campers. Our experienced staff ensures a well-structured and supervised environment throughout the day. Campers can look forward to:
Engaging workshops on diverse topics
Exciting team-building activities
Delicious and nutritious meals
Opportunities to connect with supportive mentors
Exploration of outdoor adventures
And much more!
How to Register
Registering for Camp Creekside is quick and easy! Simply visit our website, navigate to the Events section, and locate the Camp Creekside event page. Fill in the necessary details to secure your spot now!
Contact Us
If you have any questions or need further information about Camp Creekside, feel free to get in touch with our friendly team. You can reach us via phone, email, or by visiting our church. We are here to assist you every step of the way.
First Baptist Church of Strongsville Garbc
As a faith-based organization, First Baptist Church of Strongsville Garbc is committed to creating an inclusive and welcoming community for all individuals. We offer various programs and events catering to different age groups and interests.
Community and Society - Faith and Beliefs
As part of the Community and Society - Faith and Beliefs category, our church strives to foster a sense of belonging, spiritual growth, and charitable initiatives that positively impact both individuals and the broader community.
Join Our Faith-Based Community
Whether you're looking for a supportive community, seeking spiritual guidance, or simply interested in engaging activities, First Baptist Church of Strongsville Garbc welcomes you with open arms. Visit our website to explore the various programs and events we offer to create a meaningful impact in the lives of individuals.