Welcome to Resources for Prayer - First Baptist Church of Strongsville Garbc
Jul 12, 2021
Prayer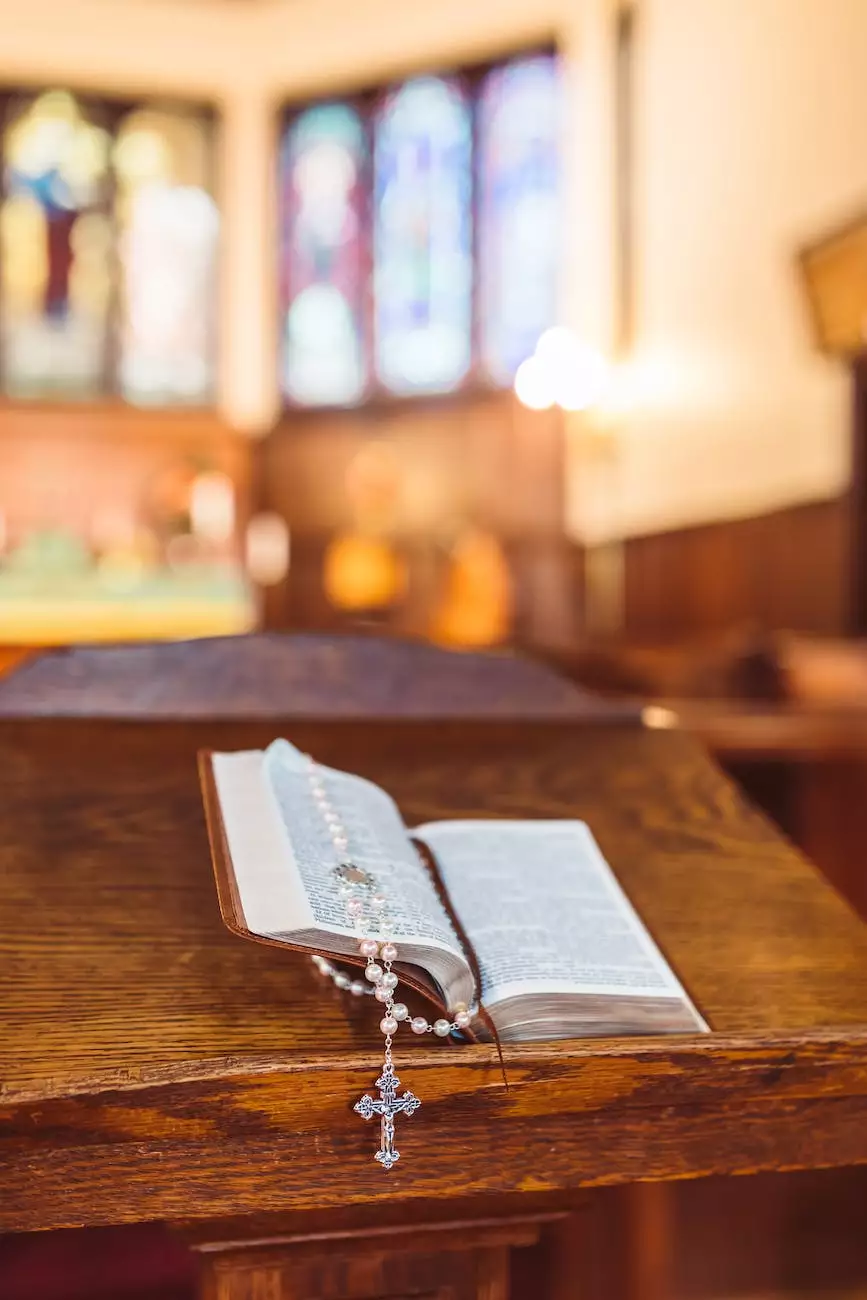 Deepen Your Faith Through Prayer
At First Baptist Church of Strongsville Garbc, we believe that prayer is a powerful tool for spiritual growth and connection with God. As a part of our commitment to fostering a strong faith community, we have curated a collection of prayer resources to help you deepen your faith and enhance your prayer life.
Explore Our Comprehensive Collection
1. Articles
Our collection of prayer articles covers a wide range of topics, including different prayer methods, the importance of prayer, and how to overcome common prayer challenges. Dive into these insightful and informative articles to gain a deeper understanding of prayer and its significance in your spiritual journey.
2. Books
Discover a vast array of prayer books written by renowned theologians, pastors, and spiritual leaders. These books are carefully selected to provide you with valuable insights, practical tips, and guidance on developing a meaningful prayer life. Whether you are a beginner or an experienced prayer warrior, these books will inspire and enrich your prayer experience.
3. Podcasts
Our prayer-focused podcasts feature conversations with experts, testimonials from individuals who have experienced the transformative power of prayer, and guided prayer sessions. Tune in to gain fresh perspectives, learn from others' experiences, and find encouragement in your own prayer journey.
4. Online Courses
Enhance your prayer life with our online courses designed to deepen your understanding of prayer and provide practical guidance. These courses cover topics such as different prayer strategies, intercessory prayer, and cultivating a consistent prayer habit. Join our online community and embark on a journey of growth and connection through prayer.
5. Prayer Events
Join us for our prayer events, where we come together as a community to seek God's presence and blessings. These events include prayer vigils, special prayer services, and thematic prayer gatherings. Engage with fellow believers, share your prayer requests, and experience the power of collective prayer.
Tap into the Power of Prayer
Prayer is a vital aspect of our faith journey, and we invite you to explore our comprehensive collection of resources to experience its transformative power. At First Baptist Church of Strongsville Garbc, we are dedicated to helping individuals connect with God and grow in their faith through prayer.
Connect with First Baptist Church of Strongsville Garbc
Join our thriving faith community and stay up to date with the latest prayer resources, events, and activities. Sign up for our newsletter to receive regular updates and inspiration directly to your inbox. Follow us on social media to engage in meaningful discussions, share your prayer journey, and connect with fellow believers.
Conclusion
First Baptist Church of Strongsville Garbc is a trusted source of comprehensive prayer resources. whether you're just starting your journey of faith, seeking guidance, or looking to deepen your prayer practice, our resources are here to support you.