Giving and Receiving: Christian Character Sermon Series
May 27, 2020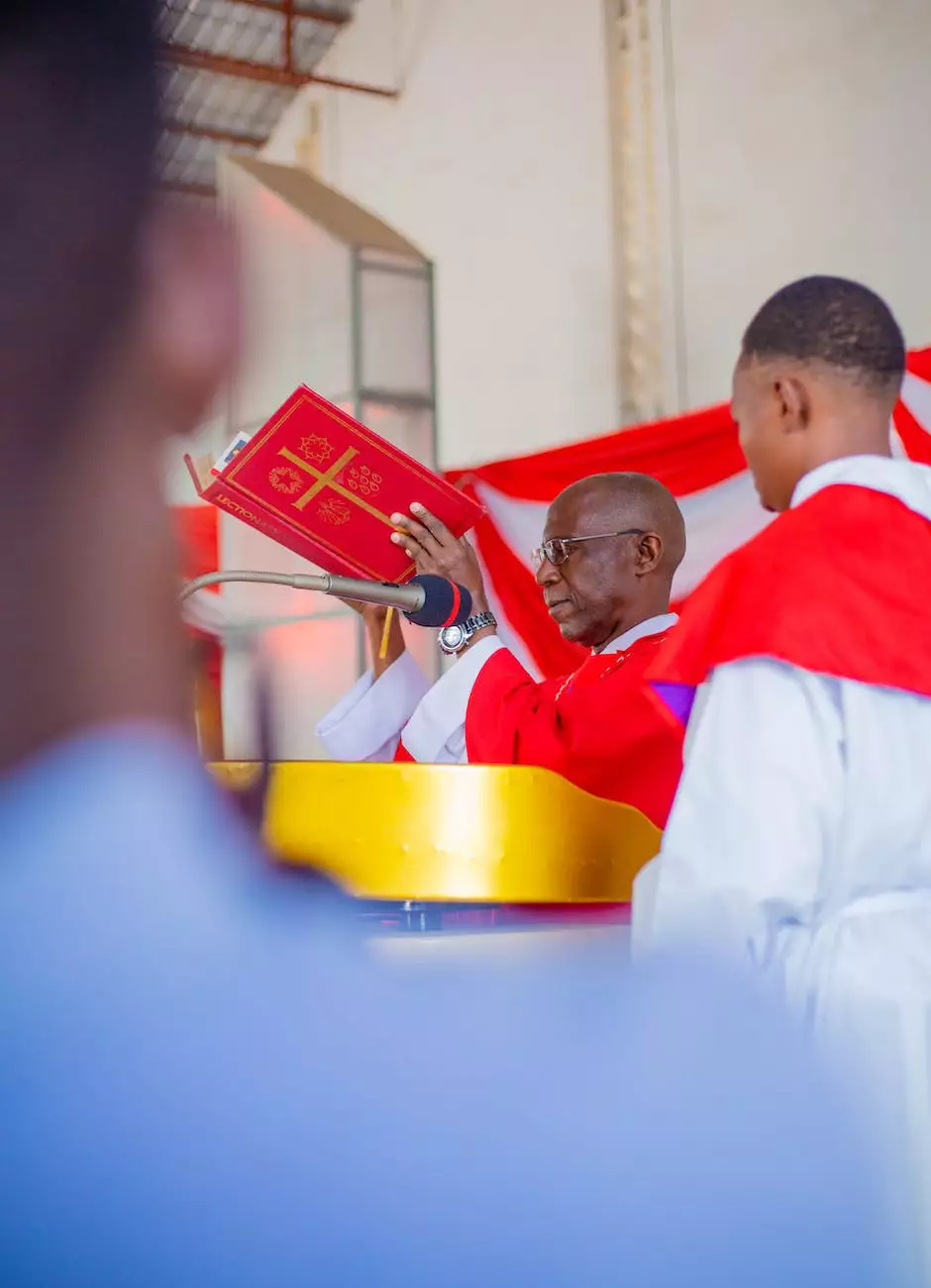 Welcome to the 'Giving and Receiving: Christian Character Sermon Series' page of First Baptist Church of Strongsville Garbc. We are excited to have you explore the importance of Christian character and its impact on our lives. In this sermon series, we delve into the idea that giving and receiving are intricately connected, providing a path to a stronger faith community and personal growth.
Why Christian Character Matters
Christian character is the embodiment of our faith and values. It reflects who we are as individuals and as a community of believers. Developing strong Christian character is vital in our journey of faith and impacts all aspects of our lives, including relationships, decision-making, and how we interact with the world around us.
The Power of Giving
One of the key aspects we will explore in this sermon series is the power of giving. Giving encompasses more than just financial contributions; it involves extending love, support, and kindness to others. Through giving, we demonstrate the selfless love of Christ and pave the way for spiritual growth within ourselves and our church family.
The Benefits of Giving:
1. Spiritual Enrichment: By giving, we align ourselves with God's heart and experience spiritual growth.
2. Strengthened Relationships: Giving fosters deep connections, both within the church community and beyond.
3. Joy and Fulfillment: The act of giving brings about a sense of purpose, joy, and fulfillment in our lives.
4. Impact on Society: Our giving transforms lives, brings hope, and makes a positive impact on society.
The Art of Receiving
While giving is important, it is equally crucial to understand the art of receiving graciously. In this sermon series, we explore how receiving allows us to grow in humility, gratitude, and faith. Receiving goes beyond accepting material gifts; it involves being open to receiving love, wisdom, and blessings from others.
The Blessings of Receiving:
1. Cultivating Humility: Receiving allows us to acknowledge our need for others and humble ourselves before God.
2. Strengthened Faith: When we receive God's grace and blessings through others, our faith is strengthened.
3. Deepened Gratitude: Receiving teaches us to appreciate the kindness and generosity extended to us.
4. Building Community: By receiving love and support, we foster a sense of unity and community within our faith family.
Join us for the Sermon Series
We invite you to join us in person or online for the 'Giving and Receiving: Christian Character Sermon Series' at First Baptist Church of Strongsville Garbc. Throughout the series, we will explore practical ways to cultivate Christian character, embrace the power of giving, and unlock the blessings of receiving. Together, we can foster a faith community that reflects the love and grace of Christ in all we do.
Whether you are a long-time member or someone seeking to learn more about our church, this sermon series offers valuable insights and inspiration for your spiritual journey. We encourage you to bring your friends and family, as we believe this message is transformative and relevant for all.
Check our website regularly for updates on sermon schedules, event details, and additional resources related to the 'Giving and Receiving: Christian Character Sermon Series'. We look forward to welcoming you and embarking on this meaningful journey of faith together!
© 2022 First Baptist Church of Strongsville Garbc | Community and Society - Faith and Beliefs