Amplified Youth
Apr 22, 2020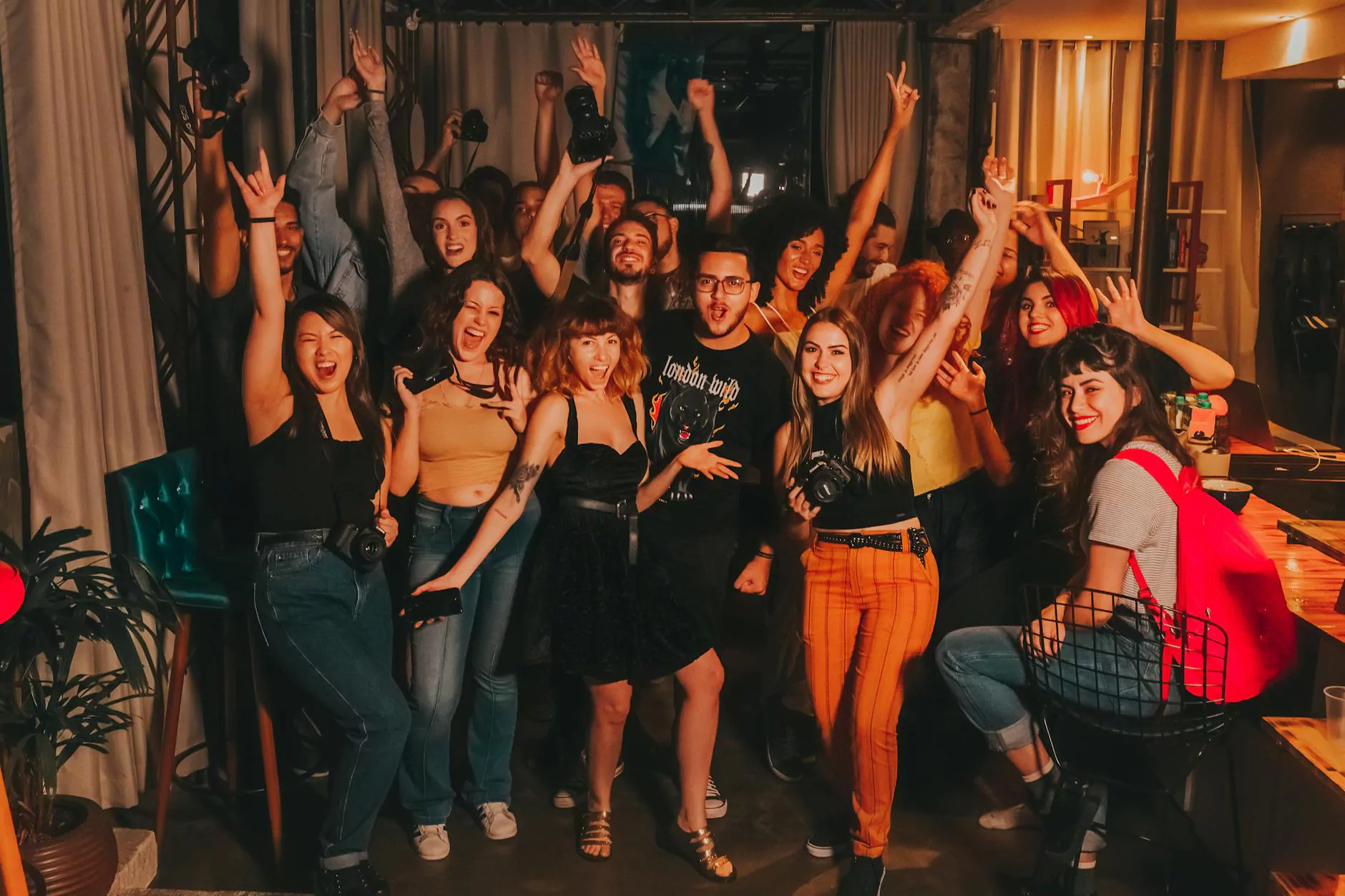 Welcome to Amplified Youth
At Amplified Youth, we strive to create an inclusive, inspiring, and empowering community for young individuals seeking to deepen their faith and develop a strong sense of belonging. As part of the First Baptist Church of Strongsville Garbc, we are dedicated to nurturing the spiritual growth of our youth and equipping them to make a positive impact on the world around them.
A Vibrant Youth Ministry
Amplified Youth offers a holistic approach to youth ministry, focusing not only on spiritual growth but also on personal development, building relationships, and engaging in meaningful community service. Our aim is to create an environment where young people can freely express their passions, explore their faith, and find support and guidance from both peers and mentors.
Our Beliefs
As a ministry of First Baptist Church of Strongsville Garbc, our beliefs are rooted in the teachings of the Bible and the principles of the Garbc. We believe in the power of God's love, the divinity of Jesus Christ, and the transformative nature of the Holy Spirit. Through our programs, events, and teachings, we seek to help young individuals understand and embrace these foundational beliefs.
Engaging Programs and Events
Amplified Youth offers a wide range of engaging programs and events tailored to meet the unique needs and interests of our youth. From weekly gatherings and Bible studies to exciting retreats, mission trips, and community outreach initiatives, we provide numerous opportunities for personal and spiritual growth.
Weekly Gatherings
Our weekly gatherings are designed to create a space where young individuals can connect, have fun, and engage in thought-provoking discussions about faith and life. Through worship, interactive teachings, and small group sessions, we aim to foster deep connections with God, peers, and mentors.
Bible Studies
Our Bible studies provide a chance for young people to dive deeper into the Scriptures, exploring its relevance to their everyday lives. Together, we seek to uncover timeless truths, find practical guidance, and learn from the wisdom of those who have gone before us.
Retreats and Mission Trips
Amplified Youth organizes inspiring retreats and mission trips throughout the year. These experiences offer a unique opportunity for young individuals to step out of their comfort zones, serve others, and deepen their faith through hands-on experiences and meaningful interactions with diverse communities.
Community Outreach
We strongly believe in the importance of giving back to our community. Through various outreach initiatives, such as volunteering at local shelters, organizing food drives, and participating in community events, we aim to make a positive impact and reflect God's love to those around us.
Join Our Youth Community
If you're a young individual searching for a vibrant and welcoming community where you can grow spiritually, Amplified Youth is the place for you. We emphasize authenticity, inclusivity, and the power of personal transformation. Come as you are and embark on an incredible journey of faith, friendship, and service.
Contact Us
For more information about Amplified Youth and our upcoming programs and events, feel free to reach out to us. We would be delighted to answer any questions you may have and help you take the next steps in your spiritual journey.
First Baptist Church of Strongsville Garbc
Amplified Youth is proud to be a ministry of First Baptist Church of Strongsville Garbc. As a church, we are committed to serving our community and making a difference in the lives of individuals and families. Visit our website to learn more about our church and various ministries.