School for ALL Preschool Students A-Z
Sep 20, 2017
Children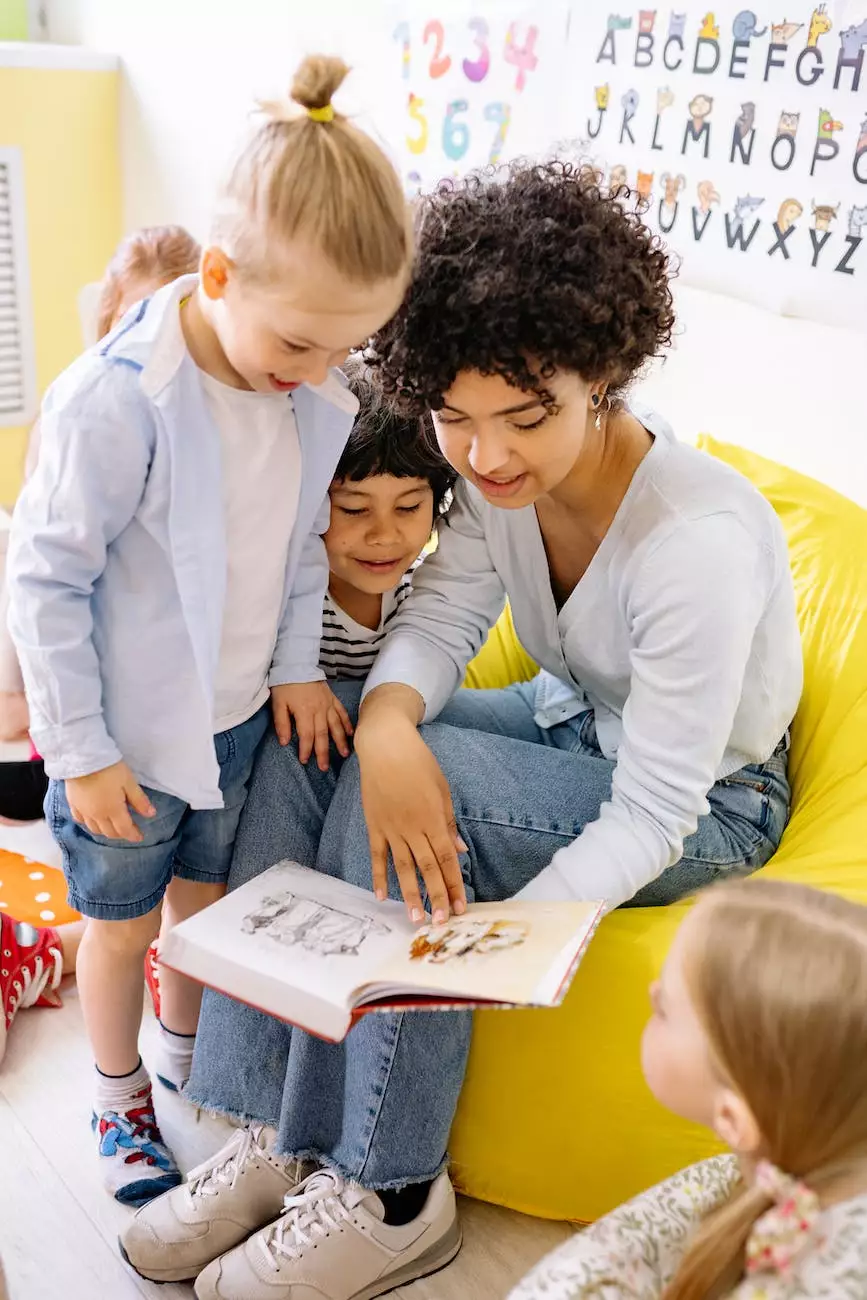 About First Baptist Church of Strongsville Garbc
Welcome to First Baptist Church of Strongsville Garbc, a prominent pillar in the Community and Society category under Faith and Beliefs. Our church is committed to serving our community and facilitating spiritual growth. With a rich history of connecting individuals and families with their faith, we are honored to introduce you to our esteemed preschool program, School for ALL.
Why Choose School for ALL Preschool?
School for ALL Preschool is dedicated to providing a nurturing environment where preschoolers can thrive both academically and emotionally. Our team of experienced and passionate educators understands the unique needs of young learners, and we have tailor-made our program to cater to those needs.
By choosing School for ALL Preschool, you can be confident that your child will receive a comprehensive education that encompasses all aspects of their development. We believe in fostering a love for learning, while instilling strong moral values and a foundation of faith.
Comprehensive Preschool Program
Our preschool program offers a wide range of enriching activities and educational experiences carefully designed to support and enhance your child's growth. At School for ALL Preschool, we follow a holistic approach in our curriculum, focusing on the following key areas:
Academics
In our engaging academic sessions, we introduce foundational concepts in language arts, mathematics, science, and social studies. Our curriculum is designed to spark curiosity and promote critical thinking skills, while ensuring that each child progresses at their own pace.
Social and Emotional Development
We understand the importance of social and emotional development in the early years. Our experienced teachers provide a nurturing environment where children learn to express their emotions, build positive relationships with peers, and develop essential skills such as empathy, teamwork, and self-regulation.
Physical Activities
Physical development plays a crucial role in preschoolers' overall growth. Our program includes various physical activities that encourage movement, coordination, and gross motor skills. Children have the opportunity to participate in age-appropriate exercises, games, and outdoor play.
Faith and Values
As a faith-based institution, we integrate biblical principles and values into our daily routines. Through age-appropriate stories, songs, and discussions, we aim to cultivate a solid moral foundation and introduce children to the teachings of Jesus Christ. We believe in fostering an atmosphere of love, respect, and inclusivity.
Engaging Learning Environment
Our state-of-the-art facilities and classrooms are designed to provide a safe and stimulating learning environment. We prioritize a play-based approach to learning, giving children the opportunity to explore, create, and discover at their own pace. This hands-on approach fosters a love for learning and ensures that each child's individual strengths and interests are nurtured.
Dedicated and Qualified Educators
At School for ALL Preschool, our dedicated team of qualified educators brings a wealth of experience and expertise to the classroom. They are passionate about early childhood education and are committed to providing personalized attention to each child. Our low student-to-teacher ratio allows for individualized instruction and ensures that every child receives the support they need.
Parent Involvement and Community Engagement
We believe in the power of strong partnerships between educators, parents, and the community. School for ALL Preschool encourages active parent involvement through regular communication, parent-teacher conferences, and various family engagement activities. We value the unique perspectives and contributions that each family brings to our vibrant learning community.
Contact Us and Enroll Today
Thank you for considering School for ALL Preschool at First Baptist Church of Strongsville Garbc. We are thrilled to embark on this educational journey with your child. Contact us today to schedule a tour, meet our dedicated staff, and learn more about our enrollment process. Together, we can lay a strong foundation for your child's future!