Staggered Start to Kick Off the New School Year in the First Baptist Church of Strongsville Garbc
Aug 29, 2021
Children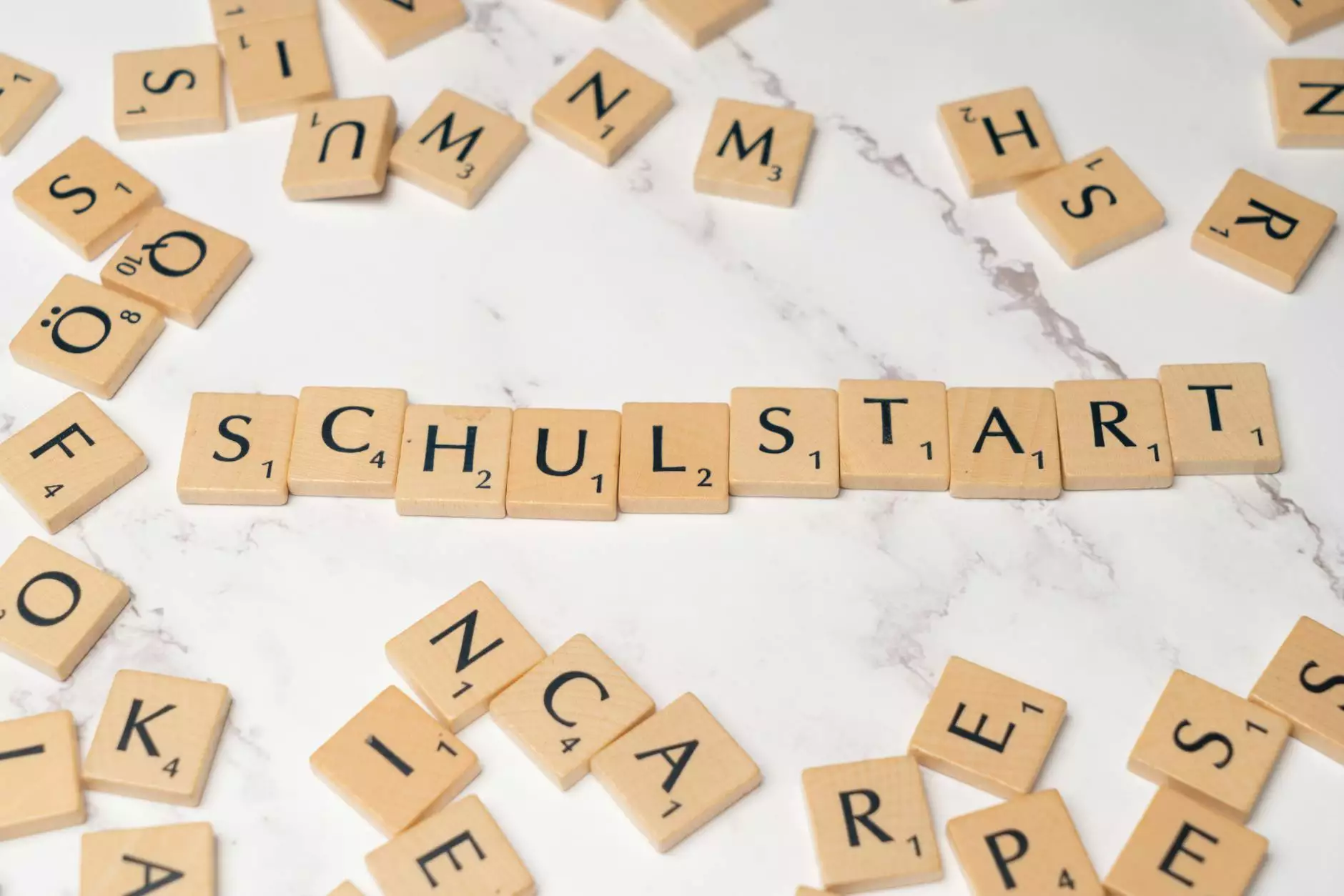 Welcome to the First Baptist Church of Strongsville Garbc, a vibrant community dedicated to faith, education, and engagement. As we gear up for the new school year, we are excited to announce our innovative approach to ensuring a smooth transition for students and families - the staggered start program.
A Unique Approach to School Reopening
In response to the ever-evolving challenges faced by schools and families, our church has developed a staggered start plan to adapt to the new normal. This program aims to provide a safe and welcoming environment for every student while accommodating individual needs and schedules.
Putting Safety First
The safety and well-being of our students are of paramount importance to us. With the staggered start program, we can effectively manage class sizes, maintain social distancing protocols, and implement rigorous cleaning and sanitization measures. By carefully controlling the number of students on campus at any given time, we can ensure a safer environment for everyone.
Smooth Transition for Students
We recognize that starting a new school year can be overwhelming, especially for younger students or those transitioning to a new learning environment. Our staggered start program helps ease this transition by gradually reintroducing students to the routine, allowing them to acclimate to their new surroundings, meet their teachers, and get acquainted with their peers.
Flexibility for Families
We understand that each family has unique circumstances and challenges. The staggered start program provides flexibility by allowing families to choose the best time for their child's return to school. This accommodates the diverse needs of our community, ensuring that every student can participate in their educational journey with confidence.
Join Us as We Start the New School Year
The First Baptist Church of Strongsville Garbc is committed to providing an exceptional educational experience for our students. By implementing the staggered start program, we aim to create a supportive and inclusive environment that fosters growth, knowledge, and spiritual development.
Engaging Curriculum and Dedicated Teachers
Our curriculum is designed to inspire and challenge students, encouraging them to reach their full potential academically, spiritually, and socially. Our dedicated and experienced teachers create a nurturing environment where students can thrive and develop a love for learning.
Building Lifelong Connections
Education is not just about acquiring knowledge; it's also about building meaningful connections. Our church community is built on a strong foundation of faith, fostering relationships that extend beyond the classroom. Students and families have the opportunity to connect with like-minded individuals, deepen their spiritual understanding, and create lifelong friendships.
A Supportive Community
At the First Baptist Church of Strongsville Garbc, we believe in the power of community. We strive to create a supportive network where students, families, and educators can come together to uplift and encourage one another. We organize various events, workshops, and activities that promote teamwork, personal growth, and community involvement.
Experience the First Baptist Church Difference
As you prepare for the new school year, we invite you to join the First Baptist Church of Strongsville Garbc family. Our commitment to educational excellence, faith, and fostering a sense of belonging ensures that your child's educational journey will be rewarding, impactful, and filled with growth opportunities.
Contact Us Today
For more information about our staggered start program and the educational opportunities available at the First Baptist Church of Strongsville Garbc, please contact our friendly team. We are here to answer any questions you may have and support you in providing the best educational experience for your child.
Phone: 123-456-7890
Email: [email protected]
Address: 123 Main Street, Strongsville, OH 44136
Join us for an exciting educational journey as we kick off the new school year with our innovative staggered start program. Together, let's create a nurturing and empowering environment for our students and make this year a memorable one!