Welcome to Developing Leaders Ministry
Sep 15, 2023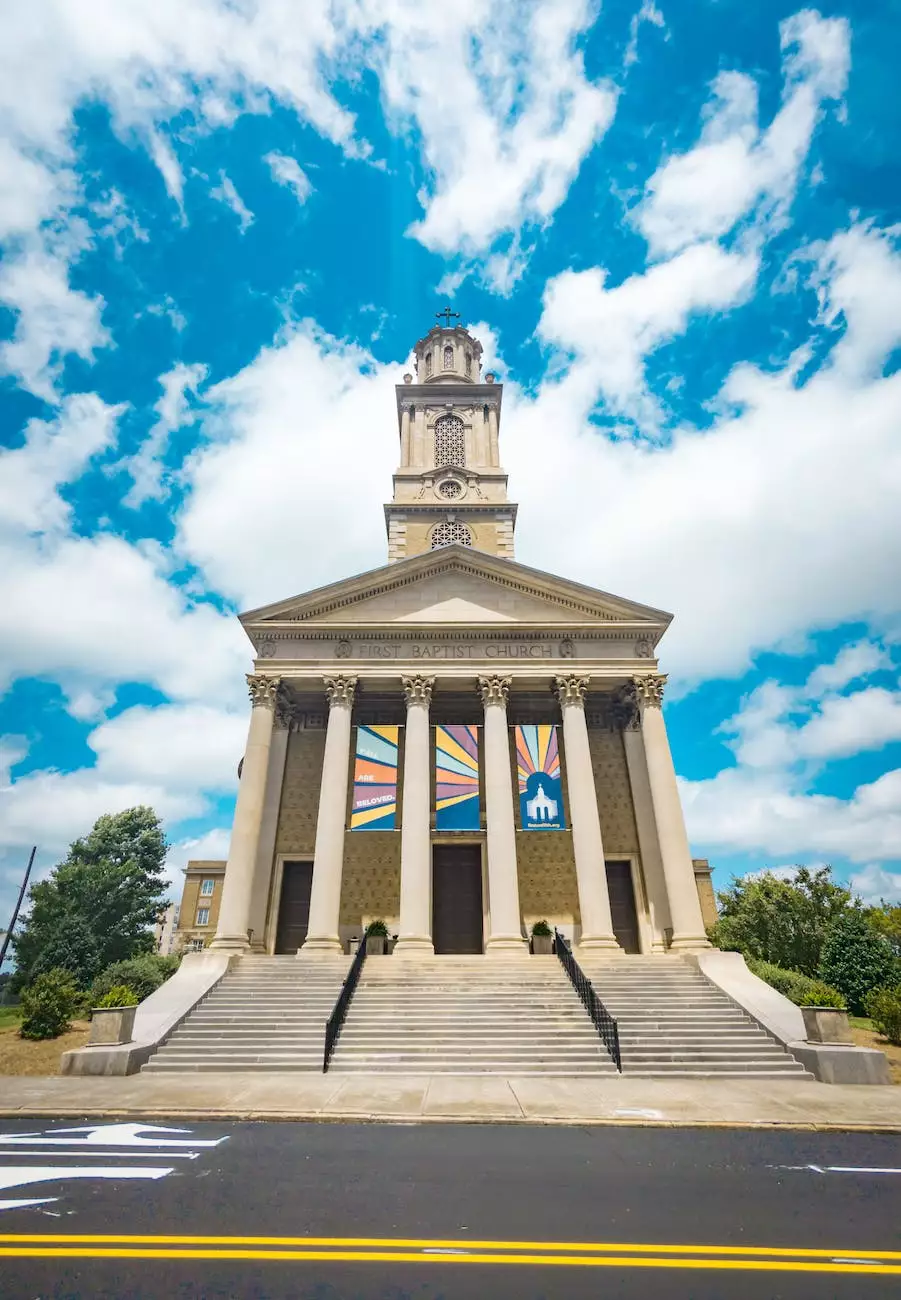 First Baptist Church of Strongsville Garbc is dedicated to equipping and empowering leaders within our church community and beyond. Our Developing Leaders Ministry aims to provide comprehensive leadership development programs and resources to nurture and facilitate personal growth and success.
Empowering Leaders for a Stronger Community
Leadership is essential for the growth and well-being of any community, and we believe in investing in the development of strong, resourceful, and compassionate leaders. Our Developing Leaders Ministry focuses on nurturing individuals who are passionate about serving others and making a positive impact in their community.
Leadership Development Programs
Our ministry offers a wide range of leadership development programs designed to equip individuals with the necessary skills, knowledge, and tools to become effective leaders. Whether you are a young adult aspiring to take on leadership roles or an experienced individual looking to enhance your existing leadership abilities, our programs cater to individuals at all stages of their leadership journey.
1. Emerging Leaders Program
Our Emerging Leaders Program is designed for young adults who want to explore their leadership potential and develop essential leadership skills. Through mentorship, workshops, and hands-on experiences, participants gain valuable insights into effective leadership strategies, communication skills, and teamwork.
2. Leadership Essentials
The Leadership Essentials program focuses on foundational leadership principles and practices. Participants engage in interactive sessions that cover topics such as goal setting, decision making, conflict resolution, and effective communication. This program is ideal for individuals who are new to leadership or those seeking to reinforce their leadership fundamentals.
3. Advanced Leadership Development
Our Advanced Leadership Development program is tailored for individuals who have already established a foundation in leadership and are ready to take their skills to the next level. This program delves deeper into topics such as strategic thinking, visionary leadership, and organizational effectiveness. Participants also have the opportunity to engage with industry experts and learn from real-world leadership experiences.
4. Mentorship Program
In addition to our structured programs, we also offer a mentorship program that pairs aspiring leaders with seasoned professionals in their respective fields. This one-on-one mentorship provides personalized guidance and support, helping mentees navigate their leadership journey with confidence and clarity.
Resources for Leadership Development
At First Baptist Church of Strongsville Garbc, we understand that leadership development goes beyond formal programs. We provide a wealth of resources to support individuals in their quest for continuous growth and improvement.
1. Leadership Books and Publications
Our church library offers a vast collection of leadership books and publications that cover a wide range of topics related to leadership, personal growth, and professional development. These resources serve as invaluable tools for individuals who prefer self-directed learning.
2. Online Learning Platforms
We have partnered with reputable online learning platforms to provide our members with access to a variety of leadership development courses and workshops. These self-paced courses allow individuals to learn at their own convenience while benefiting from expert insights and practical guidance.
3. Guest Speaker Series
Our guest speaker series invites accomplished leaders from different industries to share their knowledge and experiences with our community. These engaging sessions provide unique insights, inspiration, and networking opportunities for aspiring leaders.
4. Leadership Conferences and Retreats
Periodically, we organize leadership conferences and retreats that bring together leaders from various backgrounds. These events feature renowned speakers, workshops, and interactive sessions, offering participants a chance to learn, connect, and gain new perspectives.
Contact Us
If you are interested in joining our Developing Leaders Ministry or would like more information about our programs and resources, we encourage you to get in touch. Our team is here to support you on your leadership journey.
Phone: 123-456-7890
Email: [email protected]
Address: 123 Main Street, Strongsville, OH 44136