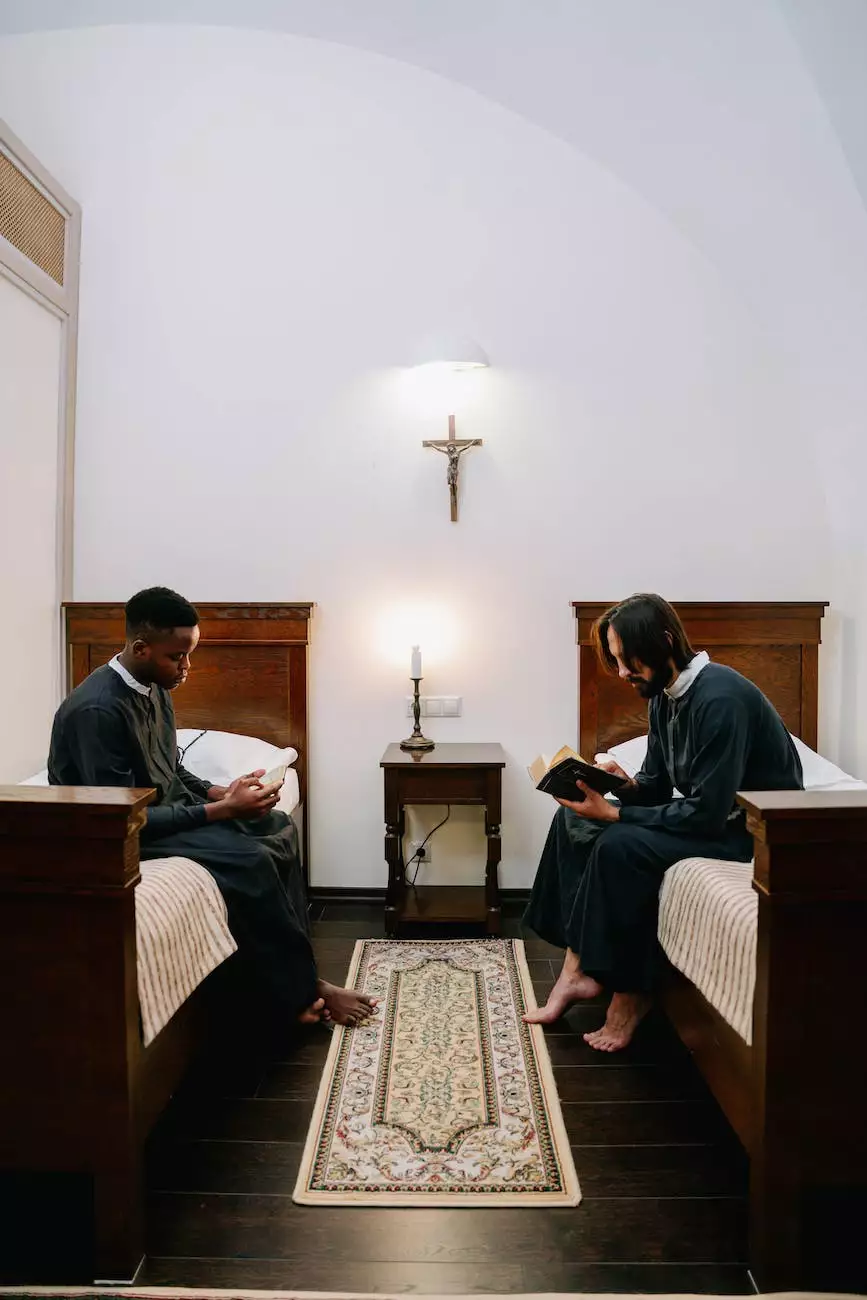 Welcome to the official page of First Baptist Church of Strongsville Garbc, where we invite you to discover and deepen your journey with Christ. Our church family is dedicated to serving God and the community, cultivating a strong faith foundation in Jesus Christ. Explore our roots and join us in our mission of spreading love, faith, and hope by attending our sermons and engaging in various events.
Sermons Rooted in Christ
Our sermons delve deep into the Word of God, providing profound insights and practical applications for navigating daily life challenges. As you browse through our collection of sermons, you will find a wide range of topics, covering spirituality, relationships, personal growth, and more. Our knowledgeable pastors and guest speakers provide scripturally-based teachings that will inspire and strengthen your faith.
A Welcoming Community
At First Baptist Church of Strongsville Garbc, we believe in the power of community and the importance of building strong relationships. Our church offers a warm and friendly atmosphere where individuals and families from all walks of life can come together to worship, learn, and grow in their faith. Whether you are new to the area or searching for a church home, our doors are open wide to welcome you with open arms.
Events and Fellowship
We organize a variety of events and fellowship activities throughout the year to encourage a sense of community and foster spiritual growth. From outreach programs and charity drives to small group studies and youth camps, there is something for everyone at First Baptist Church of Strongsville Garbc. These events provide opportunities to meet fellow believers, build lasting friendships, and deepen your understanding of God's love.
Exploring Your Faith
Strongsville Garbc Church is committed to creating an environment where individuals can explore their faith in a supportive and uplifting setting. We offer Bible study groups, discipleship classes, and seminars that cater to various age groups and interests. Whether you are curious about Christianity, seeking answers, or wanting to strengthen your spiritual foundation, our dedicated team is here to walk alongside you on your faith journey.
Our Beliefs
Our church adheres to the principles and beliefs outlined in the Garbc Statement of Faith. We believe in the authority and inerrancy of the Bible, the Trinity, salvation through faith in Jesus Christ, the indwelling of the Holy Spirit, and the eternal security of believers. Additionally, we embrace the teachings of Christ, promoting love, grace, and compassion towards all individuals.
Join Us Today
We invite you to join us for our Sunday worship services and experience the empowering presence of God. Connect with our vibrant community and participate in our various ministries that cater to individuals of all ages. You are welcome to bring your questions, doubts, and struggles as we journey together towards a deeper understanding of God's love and grace.
Stay Rooted in Christ with First Baptist Church of Strongsville Garbc
Root your faith in Christ and explore a transformative spiritual journey with the strong foundation of First Baptist Church of Strongsville Garbc. Discover a supportive community, engaging sermons, and meaningful fellowship opportunities that will help you grow closer to God. We look forward to walking alongside you as you navigate life's challenges and joys through the lens of faith.
Contact Us:
Phone: (555) 123-4567
Email: [email protected]
Address: 123 Church Street, Strongsville, OH 12345