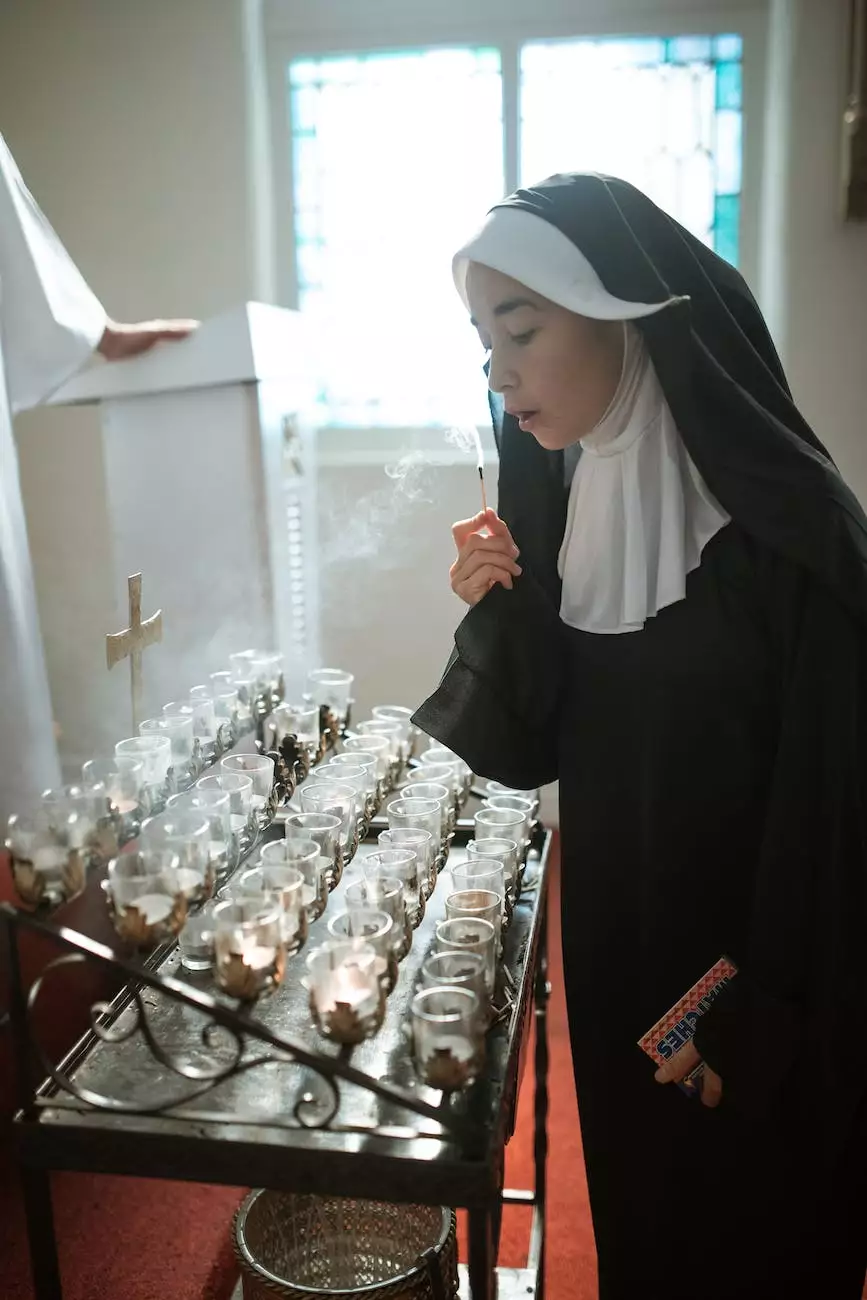 Welcome to Blessed - Crossroad Baptist Church
Welcome to Blessed, the online hub of Crossroad Baptist Church, a loving and dynamic community of believers located in the heart of Strongsville, Ohio. At Crossroad Baptist Church, we are dedicated to fostering a deep and meaningful relationship with God and nurturing a strong sense of faith and beliefs within our congregation. Our church is committed to spiritual growth, worship, fellowship, and service. We warmly welcome individuals and families of all ages to be a part of our flourishing community.
Building Faith and Beliefs
At Blessed, we understand the importance of building a solid foundation of faith and beliefs. Through our various ministries, events, and services, we provide ample opportunities for spiritual growth and enrichment. We offer weekly worship services where members come together to praise and worship the Almighty. Our sermons are thoughtfully crafted to teach and inspire, addressing relevant topics that resonate with our congregation's needs.
Ministries for Everyone
Our church believes in catering to the diverse needs of our community by offering a wide range of ministries. Whether you are a young adult, a parent, or a senior, we have ministries that will help you grow spiritually and build strong relationships with fellow believers.
Children's Ministry
Our Children's Ministry focuses on nurturing young hearts and minds, providing a safe and engaging environment for kids to learn about God's love. Through age-appropriate teachings, interactive lessons, and fun activities, we strive to plant seeds of faith in the next generation.
Youth Ministry
The Youth Ministry at Crossroad Baptist Church is tailored for young people navigating their faith journey during the teenage years. We offer engaging programs that strengthen their relationship with God, encourage peer fellowship, and equip them to deal with the challenges of life from a biblical perspective.
Adult Ministry
Our Adult Ministry provides a nurturing environment for adults to deepen their faith, establish meaningful connections, and grow in their understanding of the Bible. We offer Bible study groups, prayer meetings, and opportunities for service within and outside the church community.
Sunday School
Sunday School is an integral part of our church, catering to individuals of all age groups. We believe in lifelong learning and provide a range of classes that delve into the depths of Scripture, enabling members to grow spiritually and gain a deeper understanding of their faith and beliefs.
Worship and Fellowship
At Crossroad Baptist Church, we believe in the power of worship and fellowship. Our church family comes together regularly to celebrate the goodness of God and encourage one another on our faith journey. Through our worship services, praise nights, and special events, we aim to create an atmosphere where individuals can experience the presence of God and find solace and strength in the company of their fellow believers.
Community Outreach and Mission
As a church deeply rooted in faith and beliefs, Crossroad Baptist Church is committed to making a positive impact in our local community and beyond. We believe in actively serving others and spreading the love of God through diverse outreach programs and mission projects. From supporting local charities to organizing community events, we strive to be the hands and feet of Jesus, exemplifying His teachings through acts of compassion, love, and care.
Join Us Today
If you are seeking a community of believers that is passionate about faith, beliefs, worship, and service, we invite you to join us at Blessed - Crossroad Baptist Church. Our doors are open wide, and our hearts are ready to embrace you. Come as you are and experience the transformative power of God's love in a welcoming and supportive environment.
Contact Information
Address: 123 Main Street, Strongsville, Ohio Phone: 123-456-7890 Email: [email protected]