Welcome to Crossroad Baptist Church
Nov 23, 2020
Home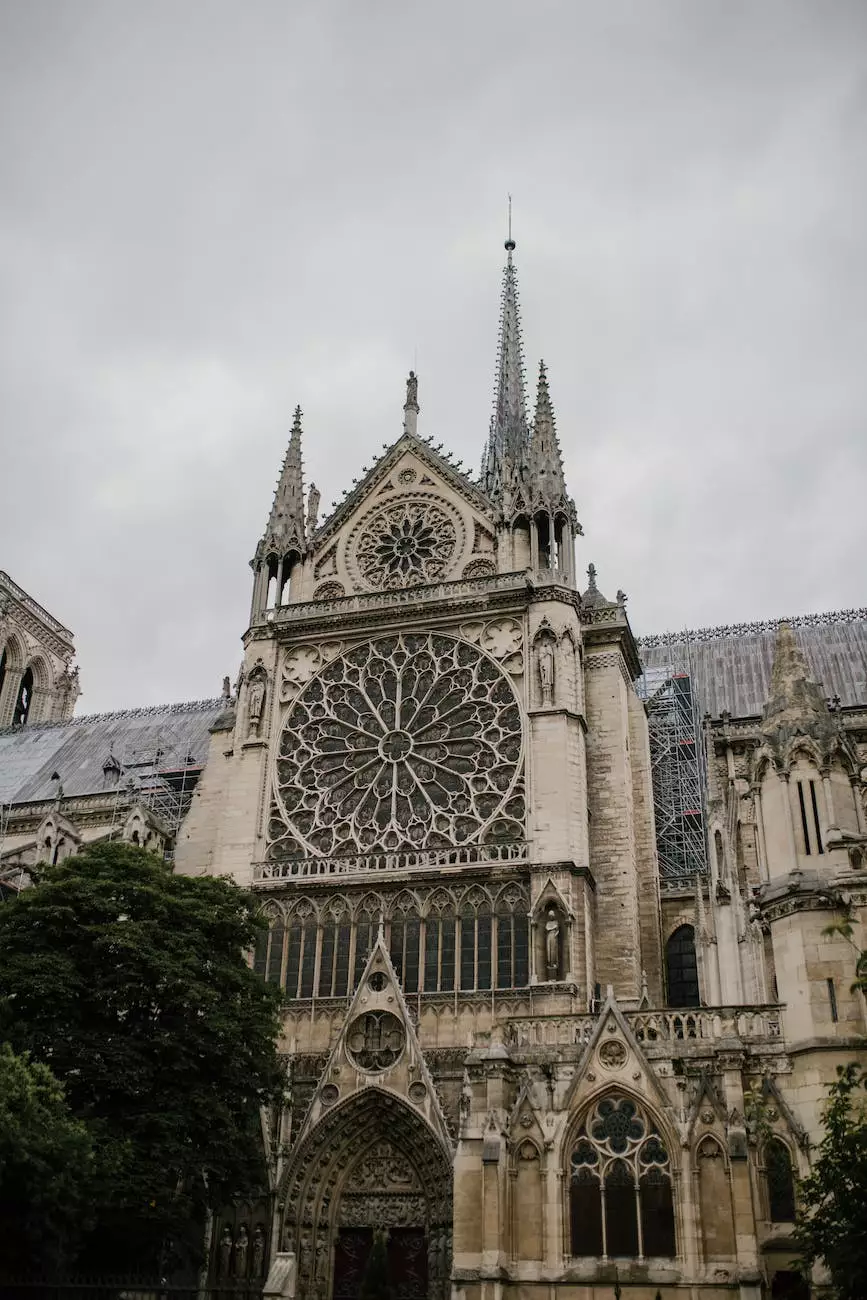 Who We Are
Welcome to the official page of Crossroad Baptist Church, a ministry of First Baptist Church of Strongsville Garbc. As a vibrant community within the larger community of Strongsville, Ohio, we are committed to serving our congregation and our neighbors. With a deep sense of faith and strong core values, we strive to make a positive impact on all those who join us.
Our Mission
At Crossroad Baptist Church, our mission is to glorify God by passionately following Jesus Christ and making disciples who make disciples. We believe that through a personal relationship with Jesus, we can experience true fulfillment and purpose in life. Our mission extends beyond the walls of our church as we actively seek ways to serve and love our community.
Core Values
Our core values define who we are as a church:
Biblical Truth: We believe in the authority and power of God's Word, the Bible. It guides all aspects of our faith and worship.
Authentic Worship: We strive to create an environment where individuals can genuinely and passionately worship God.
Spiritual Growth: We are dedicated to helping each person grow spiritually, providing resources and support for their journey of faith.
Loving Community: We foster a community that loves and cares for one another, building lasting relationships through small groups and fellowship.
Servant Hearts: We believe in serving others with humility and compassion, following the example of Jesus Christ.
Missional Living: We actively engage in sharing the love of Jesus and making disciples in our local community and beyond.
Our Commitment to Serving the Community
As followers of Christ, we are called to love and serve our community. We believe that demonstrating God's love through our actions is an essential part of our faith. At Crossroad Baptist Church, we engage in various community outreach programs and initiatives:
Community Food Drive: We organize regular food drives to support local food pantries, ensuring that no one in our community goes hungry.
Holiday Toy Drive: During the holiday season, we collect toys and gift donations to bring joy to disadvantaged children in our area.
Supporting Local Schools: We partner with schools in our community, providing resources and volunteer support to enhance educational opportunities for students.
Prison Ministry: We reach out to incarcerated individuals, offering support, counseling, and spiritual guidance to help them find hope and redemption.
Senior Care: We offer assistance and companionship to seniors in our community, ensuring they feel loved and valued.
Disaster Relief: In times of natural disasters, we mobilize teams to provide practical help, emotional support, and spiritual comfort to those affected.
By actively engaging in these initiatives, we not only fulfill our commitment to serving the community but also empower ourselves to live out our faith and make a positive difference.
Join Us in Worship
If you are searching for a welcoming, faith-centered community to call home, we invite you to join us in worship at Crossroad Baptist Church. Our doors are open to individuals of all ages, backgrounds, and walks of life. Experience a place where you can grow spiritually, build meaningful relationships, and make a lasting impact in the lives of others.
Our worship services are designed to encourage and inspire, featuring heartfelt worship music and relevant, Bible-based messages that apply to everyday life. Experience the power of community as we gather together to honor God and support one another.
Service Schedule
Our weekly services are held at the following times:
Sunday Morning Worship: 9:00 AM and 11:00 AM
Children's Ministry: Available during both morning services
Wednesday Night Bible Study: 7:00 PM - Join us for an in-depth study of God's Word
Additionally, we offer various ministries and programs catering to different age groups and interests. From children and youth ministries to small groups and outreach opportunities, there are numerous avenues for you to get involved, grow in your faith, and serve alongside fellow believers.
Experience a Strong Sense of Community and Faith
At Crossroad Baptist Church, our desire is to foster a strong sense of community and a deepening of faith. We believe that gathering together as a church family provides a supportive environment where we can encourage and uplift one another.
Our small groups allow for more intimate connections, enabling members to share life's joys and burdens. Together, we celebrate victories, support one another through challenges, and grow in our understanding of God's Word.
Get Involved
If you are ready to take the next step in your faith journey or want to learn more about Crossroad Baptist Church, we invite you to join us. Visit our website at fbcstrongsville.org/whoweare for more information on our ministries, upcoming events, and ways to get involved.
Come experience a community that is passionate about loving God, serving others, and making a difference. We look forward to welcoming you to Crossroad Baptist Church!