Welcome to the Students Page of First Baptist Church of Strongsville Garbc
May 26, 2019
Children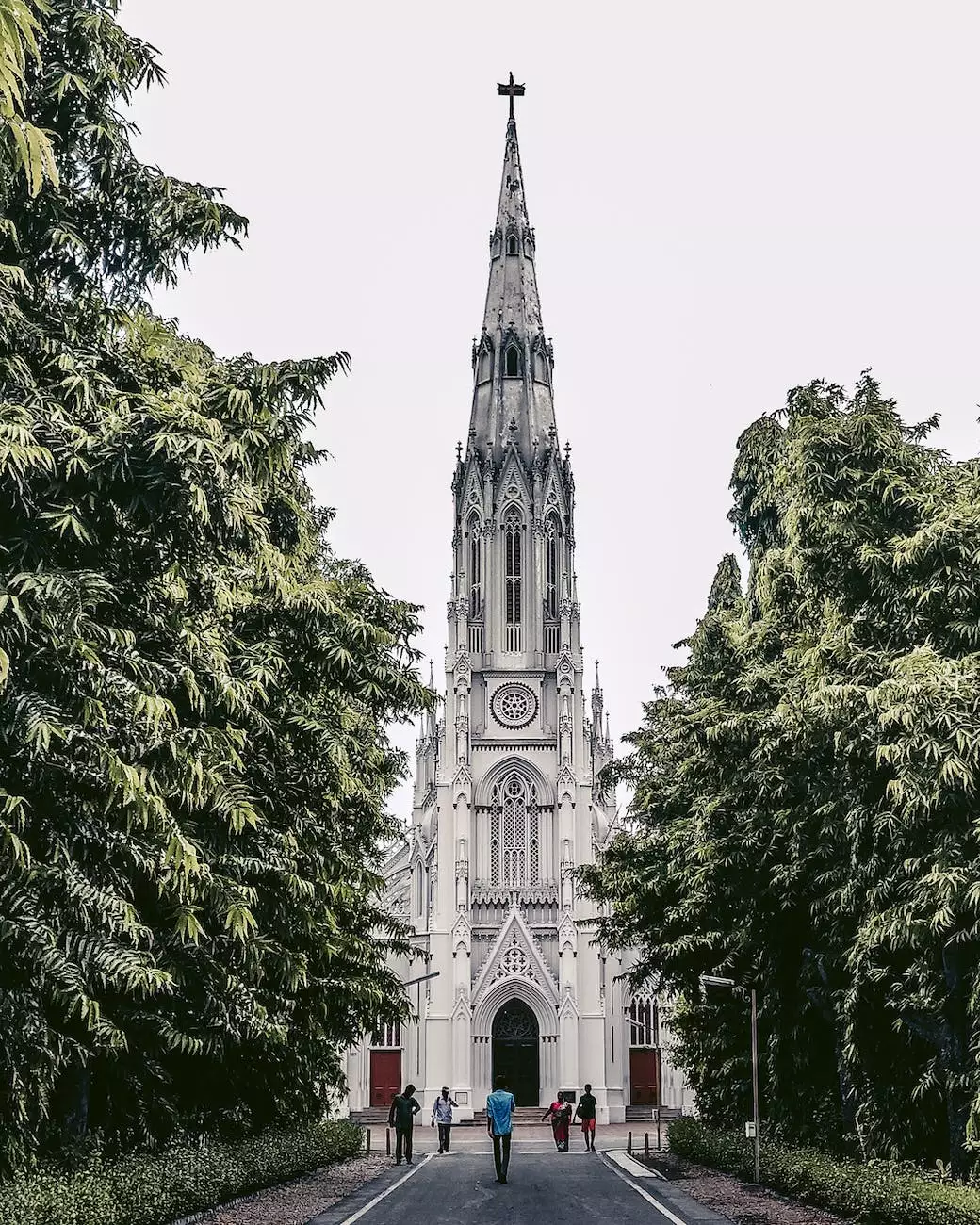 At First Baptist Church of Strongsville Garbc, we believe in nurturing spiritual growth and providing unwavering support for the young individuals in our community. Our Students page is dedicated to offering a vibrant and welcoming environment where students can explore their faith, build meaningful relationships, and discover their purpose in life.
The Power of Faith in Our Community
As part of our commitment to fostering a close-knit and inclusive community, our Students program brings together young people from diverse backgrounds and walks of life. We understand that this phase of life can be filled with challenges, questions, and a desire for deep connections. Our aim is to create an environment where students feel heard, valued, and inspired by their shared faith.
Engaging Events and Activities
Our Students program offers a wide range of engaging events and activities designed to cater to the diverse interests and needs of our young community members. From dynamic worship nights to thought-provoking seminars and community outreach initiatives, we provide ample opportunities for personal and spiritual growth.
Join us for our weekly Youth Nights, where students come together to worship, learn, and have fun. Our dedicated team of mentors and volunteers work tirelessly to create an atmosphere of love, acceptance, and guidance. Through interactive sessions, group discussions, and relevant teachings, we aim to equip our students with a strong foundation for their faith journey.
Supportive Community and Lifelong Friendships
At First Baptist Church of Strongsville Garbc, we recognize the importance of a supportive community in a young person's life. Our Students program acts as a catalyst for forging lifelong friendships with peers who share a common passion for faith and personal growth. We encourage students to actively participate in small group Bible studies, where they can share their thoughts, ask questions, and learn from one another.
Our dedicated mentors are always available to lend a listening ear, provide guidance, and offer prayerful support. We believe that everyone should have a trusted adult figure in their lives who can guide them through the ups and downs of their faith journey. Our mentors are committed to creating a safe space for open dialogue, where students can freely express their doubts, fears, and triumphs.
Grow Deeper in Your Faith
Our Students program offers a variety of resources and opportunities to help students deepen their understanding of their faith and develop a personal relationship with God. We conduct regular Bible study sessions where students can dive into the Word of God and discover its relevance in their everyday lives.
Additionally, we organize workshops and retreats specifically designed to address topics and challenges relevant to young people. These events provide a unique platform for students to gain insights, seek counsel, and find renewed inspiration in their faith.
Community Involvement and Volunteering
As a community-driven church, we encourage our students to actively engage in community service projects and make a positive impact in the world around them. Through various volunteering opportunities, we aim to cultivate a heart of compassion, empathy, and servant leadership among our young members.
Cultivating Strong Values
We believe in nurturing strong values that help young individuals navigate life's choices and challenges with integrity, kindness, and humility. Our Students program emphasizes the importance of character development, focusing on attributes such as honesty, respect, and selflessness.
Join Us Today!
Whether you are new to the community or have been with us for years, we invite you to join the Students program at First Baptist Church of Strongsville Garbc. Our welcoming community is ready to embrace you, support you, and walk alongside you on your faith journey.
For more information, please contact us or visit our church website.