Welcome to the Kingsport School of the Bible
Sep 8, 2020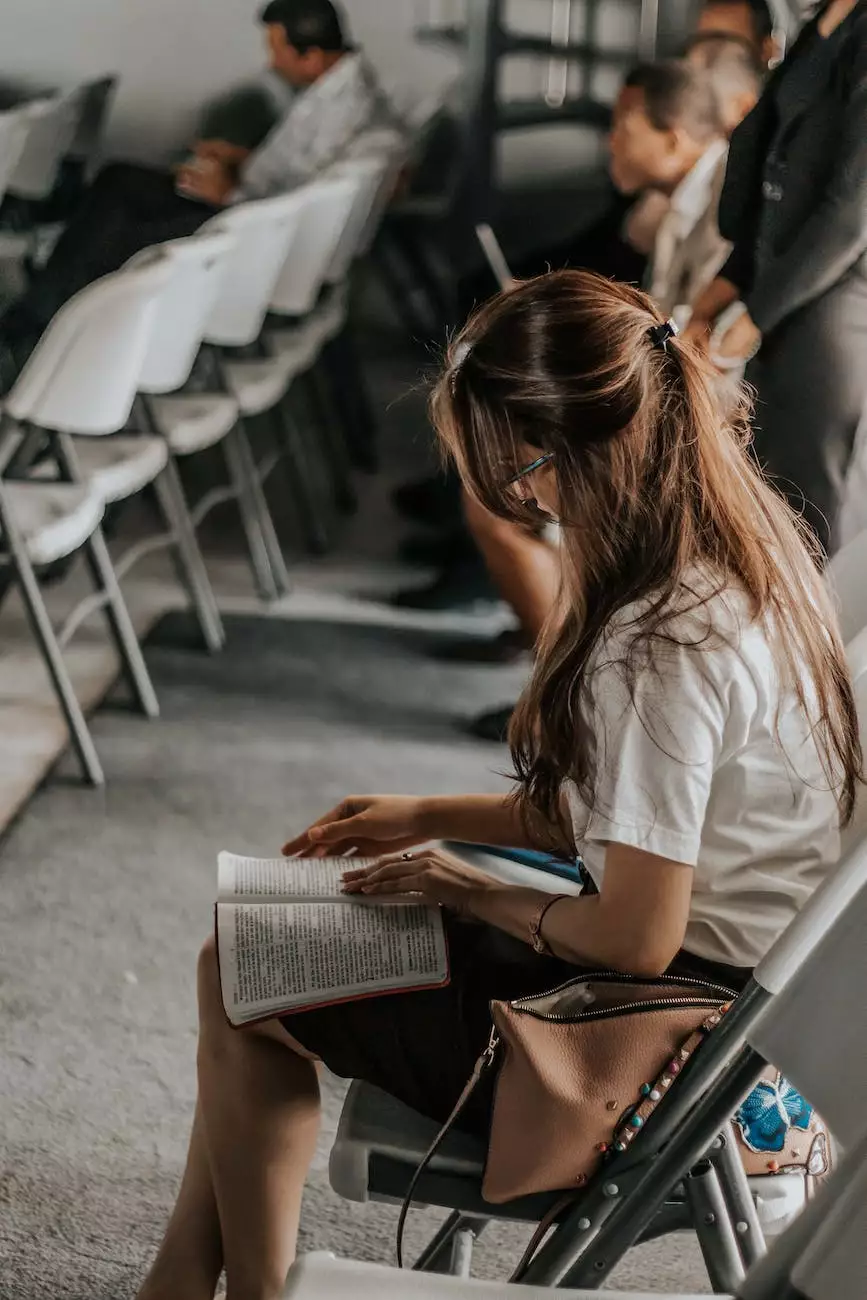 At the Kingsport School of the Bible, a ministry of First Baptist Church of Strongsville Garbc, we strive to provide a comprehensive and enriching Bible study experience. Our programs cater to individuals of all ages, backgrounds, and levels of biblical knowledge. Whether you're a seasoned theologian or new to the faith, we have something meaningful to offer you.
Our Mission
Our mission is to equip individuals to become knowledgeable and passionate followers of Jesus Christ. We believe that a strong foundation in biblical understanding is essential for personal spiritual growth and effective ministry. Through our curriculum and teaching methods, we aim to inspire, educate, and challenge students to deepen their faith and make a positive impact in their communities.
Comprehensive Bible Study Programs
Our Bible study programs cover a wide range of topics and themes, allowing students to dive deep into the richness of Scripture. We offer courses on Old and New Testament studies, theological doctrines, Christian ethics, apologetics, and more. Our experienced and knowledgeable instructors bring their expertise to the classroom, providing engaging and thought-provoking lessons.
Diverse Course Offerings
With a diverse range of course offerings, we ensure that students have the opportunity to explore various aspects of the Bible and Christian faith. Some of our popular courses include:
Experiencing the Gospels: A detailed exploration of the life, teachings, and ministry of Jesus Christ, as recorded in the four Gospels.
Understanding Paul's Epistles: An in-depth study of the letters written by the apostle Paul, providing insights into early Christian theology and practical guidance for believers.
The Prophets of the Old Testament: An examination of the major and minor prophets in the Old Testament, exploring their prophecies, messages, and relevance for today.
Foundations of Christian Doctrine: A systematic study of essential Christian beliefs, such as the Trinity, salvation, the Holy Spirit, and more.
These are just a few examples of the courses we offer. Our goal is to provide a well-rounded education that equips students with a deep understanding of the Bible and its relevance to their lives.
A Supportive Faith Community
At the Kingsport School of the Bible, we believe that learning happens best in a supportive and nurturing community. We foster an environment where students can engage in meaningful discussions, ask questions, and build relationships with fellow believers.
Qualified and Passionate Faculty
Our faculty comprises experienced and passionate individuals who are dedicated to both teaching and mentoring students. They bring a wealth of knowledge, personal experiences, and a genuine love for God's Word to the classroom. Our instructors are committed to helping students grow spiritually, academically, and personally.
Community Engagement
As part of First Baptist Church of Strongsville Garbc, we actively encourage our students to engage in community service and outreach initiatives. We believe that faith should be lived out in practical ways, and we equip our students to make a positive difference in their communities. From volunteering at local charities to participating in mission trips, our students have numerous opportunities to put their faith into action.
Enroll Today and Join Our Vibrant Community of Faith
If you are looking for a place to grow spiritually and deepen your understanding of the Bible, the Kingsport School of the Bible is the perfect choice. Come and join our vibrant community of faith as we embark on a journey of discovery together. Enroll today and experience the transformative power of biblical education.