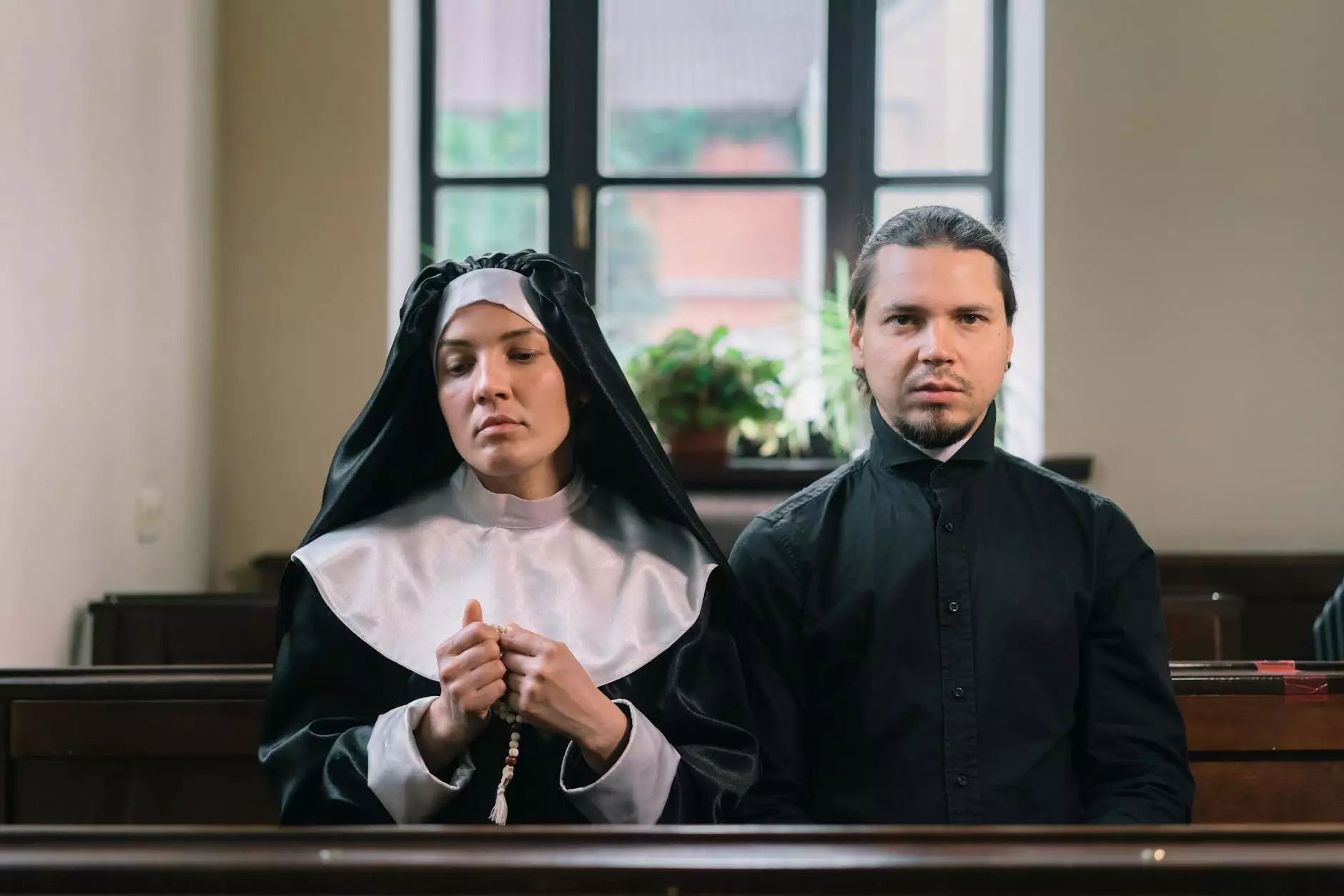 Welcome to the "Our Pastor's Thoughts" page at First Baptist Church of Strongsville Garbc. Here, you will find a collection of insightful and inspiring messages from our dedicated pastor that aim to guide and support you in your faith journey. We believe that spiritual growth and a deep connection with God are essential aspects of leading a fulfilling life.
The Role of our Pastor
As an integral part of our community, our pastor plays a vital role in guiding and mentoring our congregation. Our pastor is passionate about spreading the message of love, faith, and hope. With a wealth of experience and unwavering dedication, our pastor leads us on a path of spiritual enlightenment and encourages us to live out our faith in daily life.
Insightful Messages
At First Baptist Church of Strongsville Garbc, we offer a treasure trove of insightful messages from our pastor. These messages cover a wide range of topics relevant to our daily lives and spiritual growth. Our pastor shares personal experiences, explores biblical teachings, and offers practical advice on how to navigate challenges, cultivate virtues, and deepen our relationship with God.
The Power of Faith
One recurring theme in our pastor's messages is the power of faith. Our pastor reminds us that faith is not simply a belief system but a transformative force that can shape our lives for the better. Through powerful anecdotes, biblical references, and thoughtful reflections, our pastor empowers us to embrace faith as a guiding light in our darkest moments and a source of strength in every situation.
Nurturing Your Spiritual Journey
We understand that each person's spiritual journey is unique, and our pastor's messages aim to meet you where you are on that journey. Whether you are new to faith or have been on this path for years, our pastor's insightful messages provide you with the tools and inspiration needed to nurture your spiritual growth. Our diverse congregation finds solace, guidance, and encouragement through these messages, which are available both online and during our Sunday worship services.
Join Our Vibrant Community
First Baptist Church of Strongsville Garbc is more than just a place of worship; it is a dynamic and inclusive community where individuals from all walks of life come together to support and uplift one another. By exploring "Our Pastor's Thoughts," you are invited to join our vibrant community and participate in various activities and events designed to foster spiritual growth and promote fellowship.
Sunday Worship Services
Join us every Sunday for uplifting worship services led by our pastor. Together, we celebrate God's presence, offer prayers, sing hymns, and engage in meaningful sermons that offer guidance and spiritual nourishment.
Bible Study and Small Groups
In addition to our worship services, we offer Bible study sessions and small group gatherings throughout the week. These opportunities provide a platform for deeper discussions, shared experiences, and meaningful connections with fellow members of our community.
Community Outreach Programs
First Baptist Church of Strongsville Garbc is committed to serving the community beyond the walls of our church. Our pastor's messages frequently highlight the importance of reaching out to those in need and making a positive impact on society. We actively participate in various outreach programs, such as feeding the homeless, organizing charitable events, and supporting local initiatives.
Start Your Journey Today
If you are seeking spiritual guidance, inspiration, or a supportive community on your faith journey, we invite you to explore "Our Pastor's Thoughts" and join our vibrant community at First Baptist Church of Strongsville Garbc. Together, let us embark on a path of spiritual growth, deep connection, and joyful fellowship.