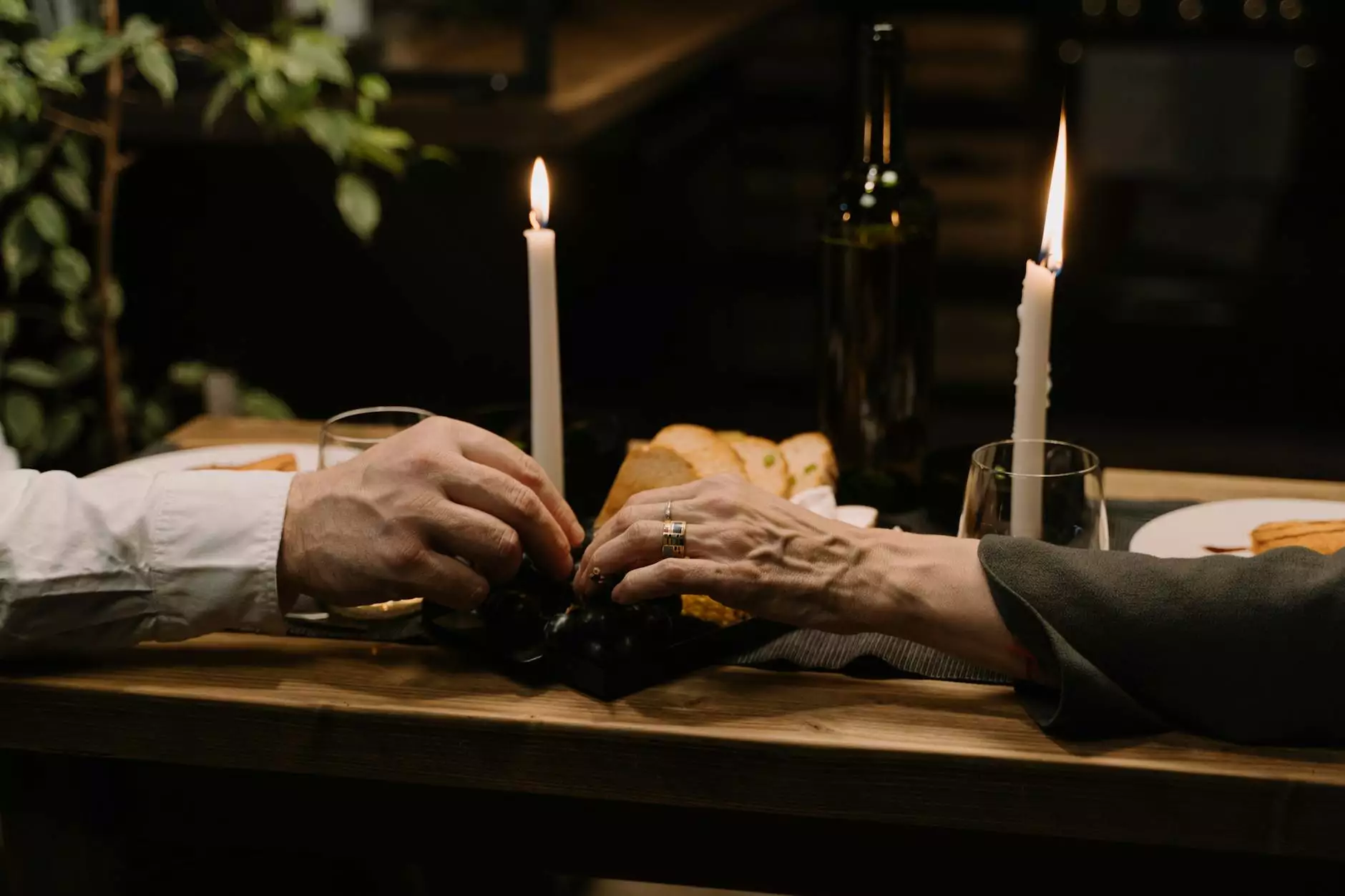 Welcome to the Live & Archived Services page of Kingwood Church of God, a ministry of First Baptist Church of Strongsville Garbc. We are delighted that you have chosen to join us on this digital journey of faith and spirituality. Here, you will find a rich collection of inspiring sermons, powerful worship experiences, and engaging community outreach initiatives that cater to individuals seeking to deepen their relationship with God.
Embrace the Power of Worship
At Kingwood Church of God, we believe that worship is at the heart of our faith. Our services are designed to create a space where individuals can connect with God, explore their spirituality, and experience a deep sense of fulfillment. Whether you are seeking solace in times of difficulty, searching for answers to life's profound questions, or simply desiring to strengthen your faith, our worship services provide a sanctuary where you can truly encounter the presence of God.
Live Services
Join us every Sunday at 10 AM (EST) for our live services. We stream our services online, allowing individuals from across the globe to participate in our worship experience. Our dynamic and inspiring sermons, led by our esteemed pastors and guest speakers, will help you gain fresh insights, find guidance, and experience spiritual transformation.
Archived Services
We understand that life's commitments can sometimes make it challenging to attend live services. That's why we provide an extensive collection of archived services that you can access at any time. Dive into the treasure trove of recorded sermons and experience the power of our worship services on your own schedule. These archives are a valuable resource for spiritual growth, allowing you to revisit past sermons or explore topics that resonate with your personal journey.
Community Outreach Initiatives
At Kingwood Church of God, we believe that faith is not limited to the four walls of a church. As stewards of our community, we are committed to making a positive impact on the lives of those around us. Our community outreach initiatives aim to address the diverse needs of our society, showing compassion, spreading love, and providing assistance to the vulnerable.
Feeding the Hungry
One of our flagship initiatives is our food bank program. We partner with local organizations to ensure that families facing hunger have access to nutritious meals. Through regular food drives, donations, and volunteer efforts, we strive to alleviate food insecurity in our community.
Assisting the Homeless
Our commitment to social justice extends to assisting the homeless. We collaborate with shelters and organizations to provide emergency housing, essential supplies, and support services for those in need. By addressing the immediate needs of the homeless population, we aim to restore hope and dignity to their lives.
Empowering Youth
We believe in nurturing the next generation, empowering them to become leaders and positive influences in society. Our youth development programs offer mentoring, educational support, and character-building activities that equip young individuals with the skills they need to thrive in today's world.
A Journey of Faith and Beliefs
Kingwood Church of God represents a diverse community of individuals who share a common desire to grow in their faith and beliefs. Here, you will find a supportive network that will walk alongside you in your spiritual journey.
Fellowship Opportunities
We foster an environment of fellowship, where individuals can connect with others who are passionate about their faith. Through small groups, Bible studies, and fellowship events, you can engage in meaningful conversations, build lasting relationships, and find encouragement on your journey.
Spiritual Enrichment
We believe that spiritual growth is an ongoing process. Our church offers a variety of resources to facilitate your spiritual enrichment, including workshops, conferences, and retreats. These opportunities allow you to delve deeper into the teachings of the Bible, engage in prayer, and seek spiritual guidance from our knowledgeable pastoral team.
Join Us at Kingwood Church of God
We invite you to visit us at Kingwood Church of God, located at First Baptist Church of Strongsville Garbc. Experience the power of our worship services, engage in our community outreach initiatives, and embark on a transformative journey of faith and beliefs.
Connect with us online through our live services or explore our archived services at your convenience. As you immerse yourself in the teachings and engage with our community, you will discover the profound impact that Kingwood Church of God can have on your life.
What are you waiting for? Join us today and be part of a vibrant and welcoming community that seeks to make a difference in the world through faith and action.