The Importance of Pre-Conversion Disciple-making
Aug 5, 2018
Small Groups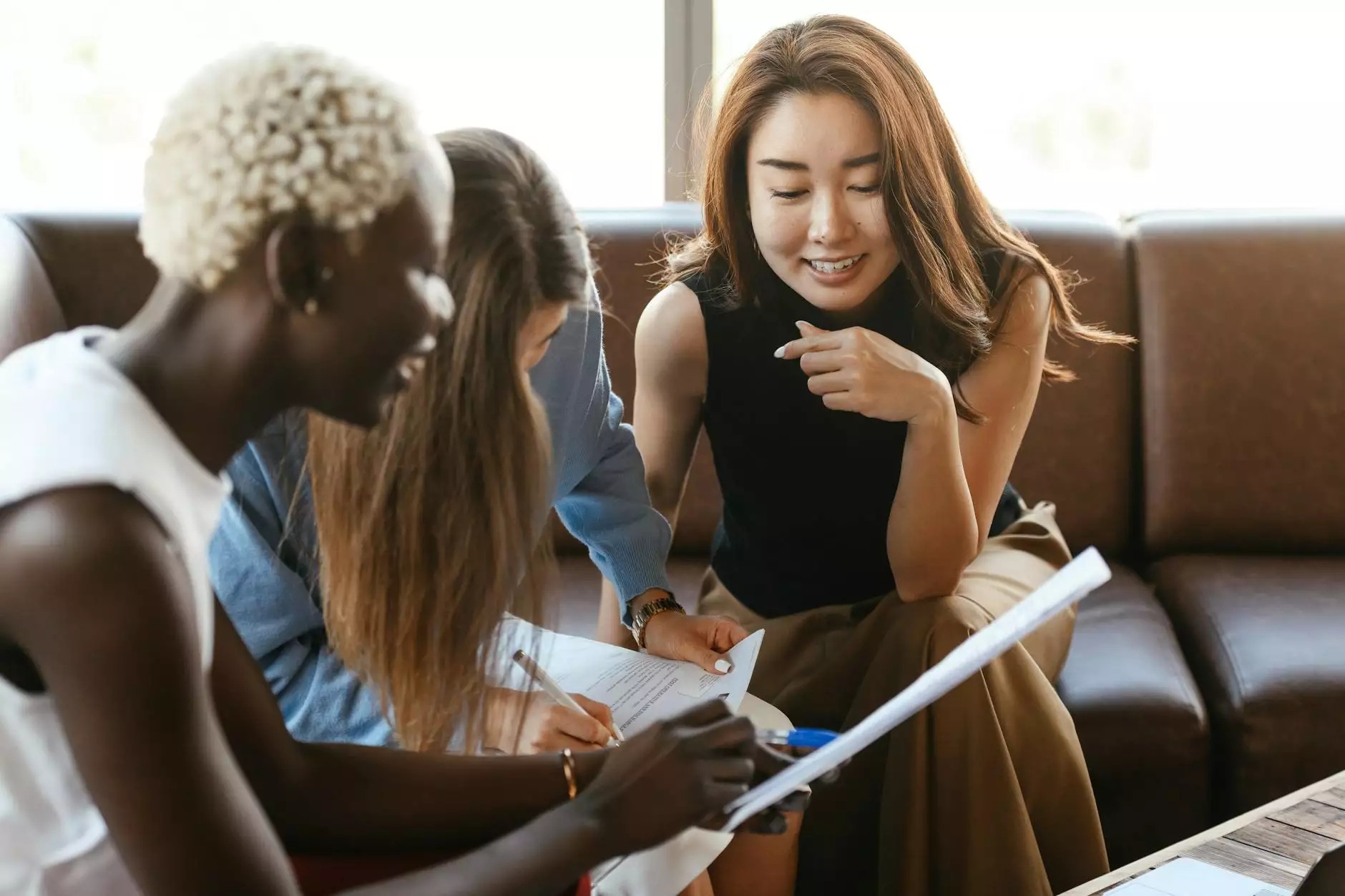 Welcome to First Baptist Church of Strongsville Garbc, where we believe in the power of disciple-making. In this article, we'll delve into the significance of pre-conversion disciple-making and how it contributes to fostering spiritual growth and building a stronger faith community.
Why Disciple-making Matters
Disciple-making lies at the heart of our mission as a church, and it plays a vital role in nurturing individuals in their faith journey. Pre-conversion disciple-making is a particularly crucial aspect as it focuses on guiding individuals before they make a commitment to follow Christ.
Fostering Spiritual Growth
Pre-conversion disciple-making is a proactive approach to helping individuals grow spiritually. By providing mentorship, guidance, and biblical teachings, we aim to lead people to a clearer understanding of the Gospel message, preparing them for a life-changing encounter with Christ.
Through intentional discipleship efforts before conversion, individuals gain a solid foundation in their faith, ensuring they are equipped to navigate challenges and apply biblical principles to their lives. This firm grounding sets the stage for a resilient and vibrant faith journey.
Building a Stronger Faith Community
At First Baptist Church of Strongsville Garbc, we believe that a strong faith community is vital for spiritual growth and outreach. Pre-conversion disciple-making helps build this community by connecting individuals who share a common pursuit of faith.
Through small groups, Bible studies, and discipleship programs, we encourage meaningful relationships where individuals can learn, support, and encourage one another. These connections not only foster a sense of belonging but also provide opportunities for growth in a safe and supportive environment.
The Role of Mentoring and Guidance
In pre-conversion disciple-making, our knowledgeable and dedicated mentors play a pivotal role. These mentors serve as spiritual guides, walking alongside individuals as they explore and deepen their understanding of the Christian faith.
By sharing personal experiences, providing biblical insights, and offering prayer support, our mentors help individuals navigate their spiritual journey with clarity and confidence. Their guidance ensures that individuals have a strong foundation as they transition into committed followers of Christ.
How You Can Get Involved
If you're interested in engaging in pre-conversion disciple-making or would like to learn more about our programs, we welcome you to get involved at First Baptist Church of Strongsville Garbc. Together, we can make a lasting impact on individuals' lives as we cultivate a community of faith and love.
Conclusion
As you can see, pre-conversion disciple-making is not only important but also transformative. It lays the groundwork for individuals to develop a deep and meaningful relationship with Christ and prepares them for a lifetime of discipleship. By investing in pre-conversion disciple-making, we empower individuals to become devoted followers of Christ, equipped to impact their communities and the world around them.
At First Baptist Church of Strongsville Garbc, we are committed to the journey of disciple-making. Join us as we prioritize pre-conversion disciple-making and build a faith community that is rooted in God's love, truth, and grace.