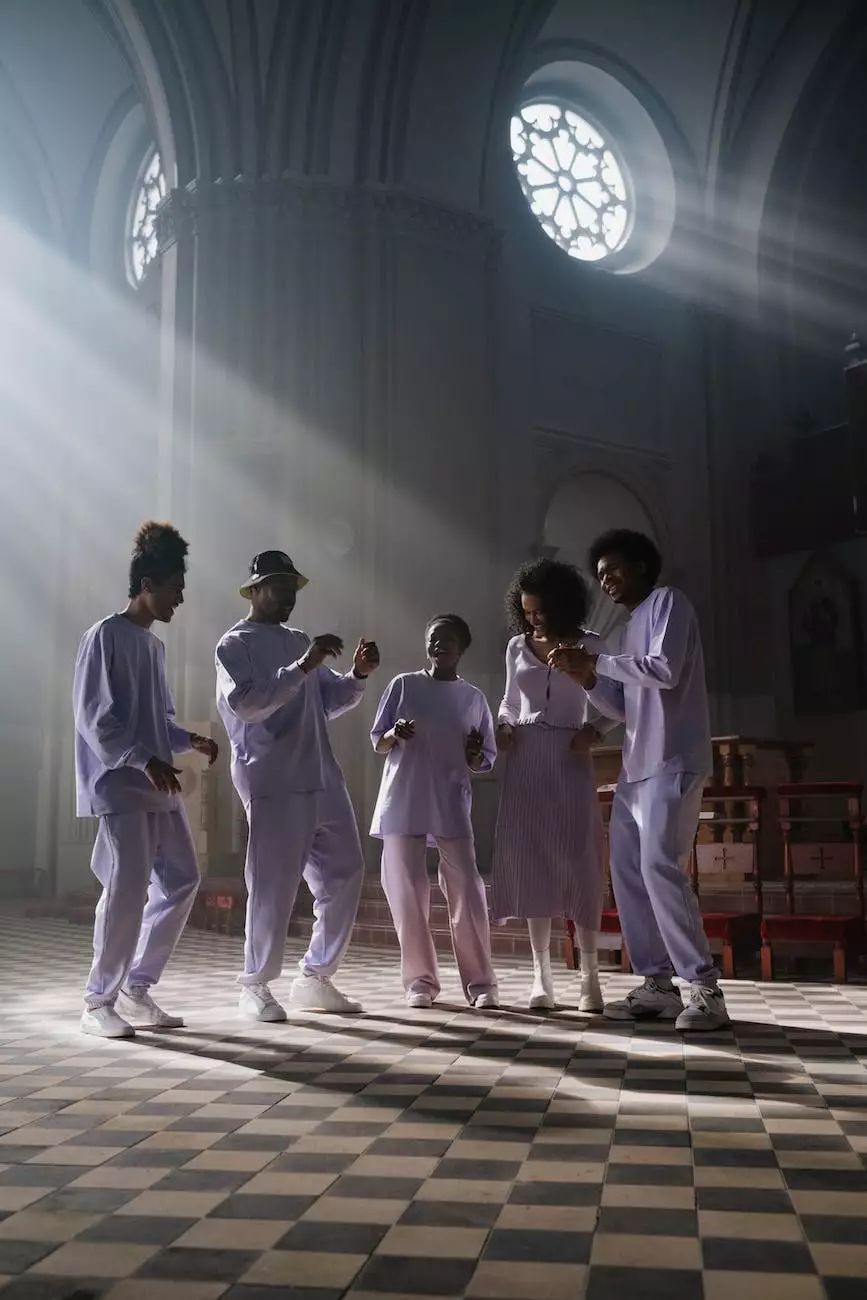 Enriching Our Community and Faith through Music
At First Baptist Church of Strongsville Garbc, we believe in the transformative power of music. Our Music Ministry plays a vital role in our church community and serves as a catalyst for spiritual growth and worship. Through our wide array of music programs, events, and experiences, we aim to create an enriching environment where individuals can deepen their faith and connect with others who share a love for music.
Embrace the Joy of Worship through Music
Music has always been an integral part of worship, allowing us to express our devotion, gratitude, and praise to God. Our dedicated team of skilled musicians, singers, and worship leaders works diligently to deliver inspiring and uplifting worship experiences for our congregation.
Whether you prefer contemporary Christian music, traditional hymns, or a blend of both, our worship services are designed to engage your heart, mind, and soul. Each week, we carefully curate a blend of songs that reflect the timeless truths of the Gospel, leading our congregation in meaningful worship.
Explore Our Vibrant Music Programs
Our Music Ministry offers a diverse range of programs suitable for all ages and skill levels. We believe that everyone has a unique musical gift to offer, and we provide opportunities for individuals to explore and nurture their talents within a supportive community.
Choirs and Vocal Ensembles
Our church boasts several choirs and vocal ensembles, each catering to specific age groups and musical preferences. Whether you're a seasoned vocalist or just starting your singing journey, you'll find a place to belong and grow in our music programs. Our choirs rehearse regularly, prepare meaningful musical presentations, and frequently perform during worship services and special events.
Instrumental Groups
If you have a passion for playing an instrument, our instrumental groups provide a platform to showcase and develop your skills. From the majestic sounds of the organ to the harmony of strings, brass, and woodwinds, we embrace a variety of musical styles and instruments. Join one of our instrumental ensembles and become an integral part of our worship services, concerts, and community outreach events.
Children and Youth Programs
We believe in nurturing young voices and talents, providing children and youth with opportunities to grow and flourish in their faith through music. Our children's choirs and music programs teach foundational musical skills, promote teamwork, and encourage children to use their voices as instruments of worship. As they progress, they have the chance to participate in special performances and community events.
Special Musical Events
In addition to our regular music programs, we organize a variety of special musical events throughout the year. These events feature guest musicians, choirs, orchestras, and soloists, showcasing a wide range of musical genres and styles. From uplifting Christmas cantatas to inspiring Easter celebrations, these events further enrich our worship and create lasting memories.
Join Us and Experience the Power of Music
Whether you are a seasoned musician or someone eager to explore the world of music, we invite you to join us on this incredible musical journey. Discover the joy of worship, foster lifelong friendships, and empower your faith through the transformative power of music.
Visit our Music Ministry page on the First Baptist Church of Strongsville Garbc website for more information about our programs, rehearsal schedules, and upcoming events. We look forward to welcoming you into our musical family!