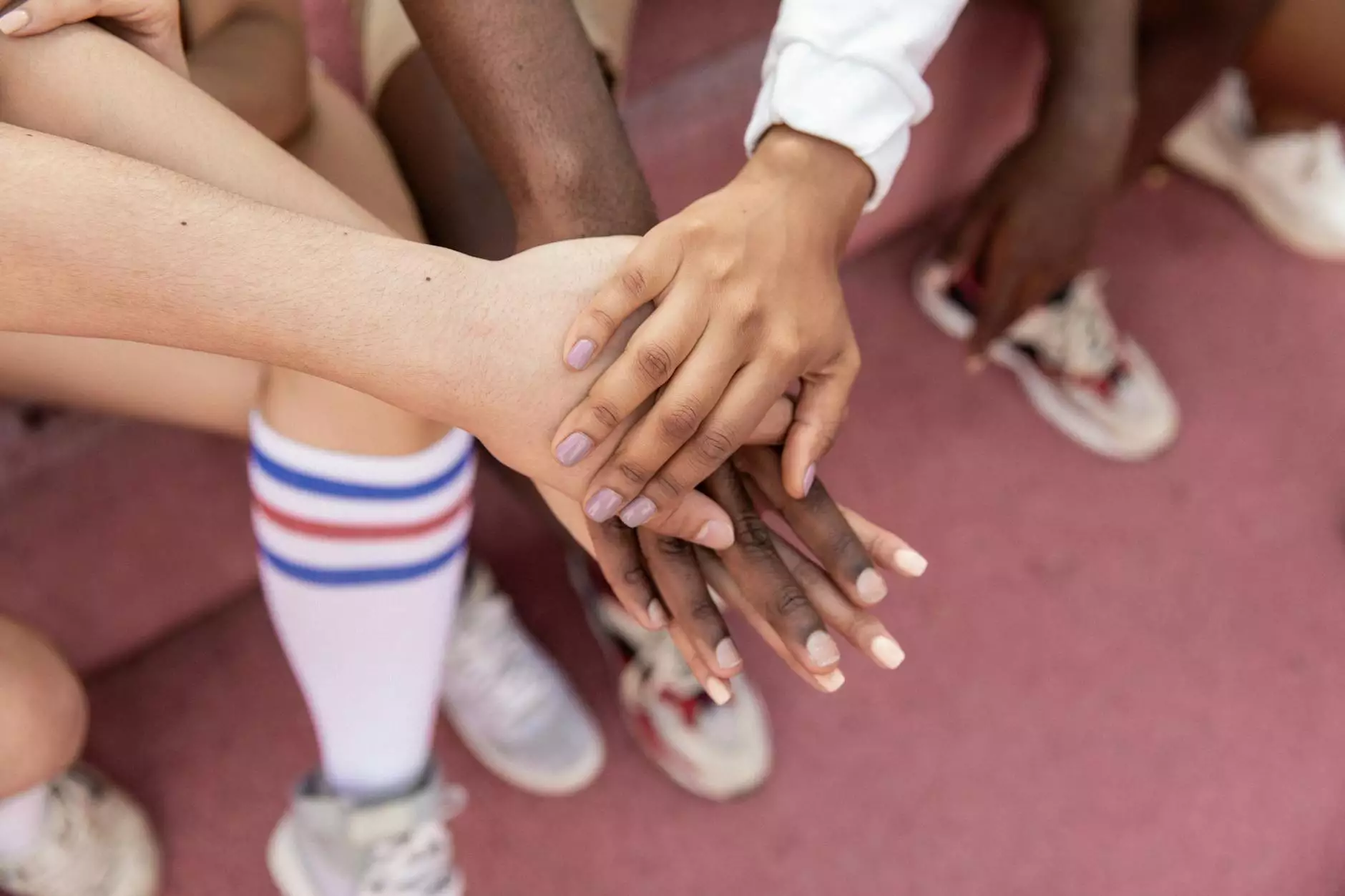 Welcoming All Abilities at First Baptist Church of Strongsville Garbc
Welcome to First Baptist Church of Strongsville Garbc, where we are committed to embracing and celebrating the unique abilities of every individual. Our Social Mission initiative focuses on fostering an inclusive community that supports people of all abilities.
A Community that Embraces Diversity
In our journey to create a welcoming environment, we recognize and honor the diversity of abilities within our congregation and the wider community. Our primary goal is to ensure that every person, regardless of their physical or cognitive abilities, feels valued, accepted, and included.
Providing Support and Resources
At First Baptist Church of Strongsville Garbc, we strive to offer comprehensive support and resources to individuals with different abilities and their families. We believe in promoting independence, self-advocacy, and empowerment.
Accessible Facilities
Our church is designed to be fully accessible, ensuring that everyone can participate in our religious services, events, and community programs. We have ramps, elevators, handicap parking spaces, and accessible restrooms for those with physical challenges. We are constantly working to improve the accessibility of our facilities.
Inclusive Worship and Programs
Worship Services
Our worship services are designed to be inclusive and accessible to individuals of all abilities. We offer accommodations such as sign language interpretation, large-print materials, and assistive listening devices to ensure everyone can actively engage in our meaningful worship experience.
Special Programs and Events
First Baptist Church of Strongsville Garbc organizes a variety of special programs and events specifically tailored to meet the needs and interests of individuals with diverse abilities. These events provide opportunities for spiritual growth, social interaction, and personal development.
Supportive Community
Our church community is known for its warm and accepting atmosphere. We cultivate an environment of compassion, understanding, and acceptance for individuals of all abilities. We celebrate our differences and encourage positive relationships, fostering a sense of belonging for everyone.
Support Groups
We offer support groups where individuals, families, and caregivers can connect, share experiences, and receive guidance. These groups provide a safe and nurturing space for discussions, learning, and mutual support.
Volunteer Opportunities
With our belief in community service and inclusivity, there are volunteer opportunities available for individuals of all abilities. We encourage active participation in projects that make a meaningful difference in the lives of others, nurturing a sense of purpose and fulfillment.
Advocacy and Collaboration
First Baptist Church of Strongsville Garbc actively advocates for the rights and inclusion of individuals with disabilities within our local community and beyond. We collaborate with other organizations and community leaders to improve accessibility, raise awareness, and break down barriers.
Partnering with Local Organizations
We work closely with local organizations, support agencies, and disability-related service providers to build a stronger network of support and resources. By forging these partnerships, we aim to create a more inclusive society where everyone can thrive.
Educational Workshops and Seminars
We organize educational workshops and seminars on various topics related to disabilities and inclusion. These events are open to the community and provide valuable insights, knowledge, and tools to support individuals with diverse abilities.
Join Our Inclusive Community
At First Baptist Church of Strongsville Garbc, we are proud to create a comprehensive and caring community that embraces and uplifts people of all abilities. We believe that every individual has unique gifts to offer, and we are committed to empowering each person to live their fullest life.
Come join us as we celebrate diversity, foster inclusion, and enrich lives. Together, we can make a positive impact and create a world that embraces people of all abilities with open arms.
Contact Us
If you have any questions or would like to learn more about our Social Mission initiative for People of All Abilities, please reach out to us. We are here to assist you and provide further information:
Phone: XXX-XXX-XXXX
Email: [email protected]
Address: XXX Street, Strongsville, OH XXXXX
We look forward to connecting with you and welcoming you to our inclusive community.